The Rewired 2020 experience
Digital Health Rewired drew its biggest crowd yet in March 2020 with 2,500 digital health leaders, professionals and enthusiasts connecting across two packed days of content and networking. We received outstanding feedback from delegates, speakers and exhibitors, with 97% of delegates giving Rewired 2020 a 4 or 5-star rating.
Amongst the highlights was day 2 opening keynote NHSX CEO, Matthew Gould, updating delegates on the Digital Aspirant programme, and then best selling author and campaigner Caroline Criado-Perez, told a packed auditorium that "Men are not a standard women fail to live up to" as she examined the data gap in healthcare.
Diversity and inclusion dominated the agenda at the Rewired Leadership Summit on March 3 with keynotes coming from techUK president, Jacqueline de Rojas, who highlighted the importance of fostering diversity in healthcare to ensure technology caters to the needs of the NHS and the people it serves.
The Shuri Network also sent a clear message of improving diversity and inclusivity in the NHS is something everyone owns and "cannot be outsourced to HR", in their afternoon panel session.
On-demand: Rewired conference and exhibition 2020 sessions

The perils of data bias in the digital age
Caroline Criado-Perez OBE, journalist, campaigner and author of award-winning book, Invisible Women
Wolverhampton and Babylon: creating a new model for integrated care delivery
Paul Bate, managing director of NHS services, Babylon Health
Sultan Mahmud, director of integration, The Royal Wolverhampton NHS Trust
Nurturing and connecting innovation across the NHS and industry
Tara Donnelly, chief digital officer, NHSX
Rewired Pitchfest
Celsium, a body temperature monitoring device, was named Pitchfest 2020 winner

Health Dev Conf
We launched a hands-on, practical and educational conference for anyone developing or implementing health tech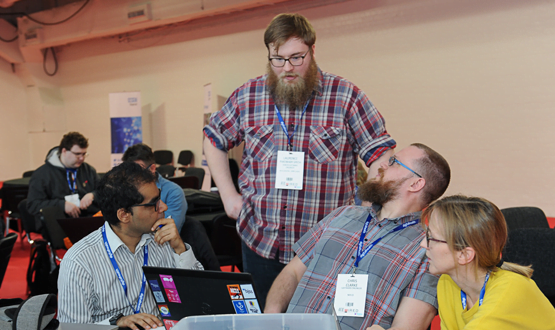 Data Labs
Headliner Dr Ben Goldcare presented on open prescribing with his usual level of energy and enthusiasm