Congratulations to the 2023 Pitchfest scale-up winner, Limbic and 2023 Pitchfest start-up winner, Hera!
Watch twenty-three of the hottest digital health start-ups and scale ups battle it out for a place in the live Rewired Pitchfest 2023 final.
From the 23 shortlisted the judges will down-select just 16 to go through and pitch live at Digital Health Rewired and win a place in the final to be named Digital Health Pitchfest winner.
Now in its fifth year, Digital Health Pitchfest has been split into two categories for 2023, start-up and scale-up, with a winner to be named in each category. The start-up of the year will win a trial at an NHS test bed site.
The confirmed start-ups shortlist is:
Making the scale ups shortlist is:
The pitching now begins in a series of virtual heats where contestants will battle it out in a bid to reach the live finals: SCALE UP FINAL taking place on Tuesday 14 and START UP FINAL on Wednesday 15 of March
Chris Chaney
Chief Executive
CW+
Bio (Read more)
Dr Rachael Grimaldi
Co-Founder & CEO
Cardmedic
Bio (Read more)
Jon Hoeksma
CEO
Digital Health
Bio (Read more)
Rhod Joyce
Deputy Director of Innovation Development
Transformation Directorate – NHSE & I
Bio (Read more)
Dr John Lee Allen
Managing Partner
RYSE Asset Management
Bio (Read more)
Megan Morys-Carter
Director
The Hill
Bio (Read more)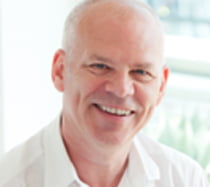 Chris Sawyer
Innovation Lead, Digital Health
Innovate UK
Bio (Read more)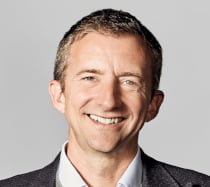 Joe Stringer
Partner
Octopus Ventures
Bio (Read more)
Rebecca Todd
Investment Director
Longwall Venture Partners LLP
Bio (Read more)
"Pitchfest one of the most well renowned start-up competitions in the health tech space. It would have been foolish to have not got involved. It was a brilliant experience…"
2022 Pitchfest Winner: Cardmedic's Rachael Grimaldi
How to enter
Read the criteria below to see which category you organisation qualifies for.
Click on the relevant link below to begin populating the entry form with details about your company and the project / product you are engaged in.
Criteria for entering
Start-up Category (free to enter):
Our definition for this competition: a start-up company is in the early stages of its development – an entrepreneurial start-up venture focused on using digital and data tools in an innovative fashion in health and care in UK or internationally. Typically, the start-up will be started by one or more founders who focus on addressing upon a perceived market demand by developing a viable product, service, or platform with a strong digital and data component. You will be self-funded, pre-seed or seed round.
Scale-up Category:
The focus of digital and data-driven innovation for health and care remains the same, but the company is now at scale-up stage. For this competition, we define a scaleup as a high-growth company that has achieved growth of 20% or more in either employment or turnover year on year for at least two years. It is a company that has achieved a lot, had some impressive success and is ready to take it to the next level. A scale-up is a company raising investment to fund their growth, when they may have been through their first rounds of funding and may have reached the Series A stage or similar.
The key difference between a start-up and a scale-up is the main challenges faced. While a start-up's main challenge is to find a repeatable scalable business model, a scale-up's main challenge is growth of the already identified business model while maintaining operational controls.
The judges will be looking for key information and evidence about your project, so prepare your entry with these criteria in mind::
Vision
Innovation and originality
Potential impact on health and care provision
Deadlines
Entries close at midday on Friday 9th December 2022. Sorry, no extensions granted.
Entries that successfully make the shortlisted heats, must have a representative available to present to the judges on W/C 23 January or W/C 30 January 2023.
Finalists must be able to attend Rewired 2023 at the Business Design Centre, London on Tuesday 15th March 2023.