Featured Speakers in 2020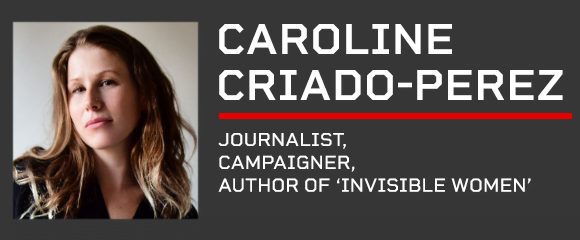 Writer, journalist and campaigner Caroline Criado Perez is the author of Invisible Women: Exposing Data Bias in a World Designed for Men. Invisible Women reveals the systematic, and often unconscious bias behind the data and assumptions that construct our everyday life. A leading voice on equality and feminist issues in technology, health and the media, Caroline has also led high-profile campaigns to publicly recognise the contribution of women in British history.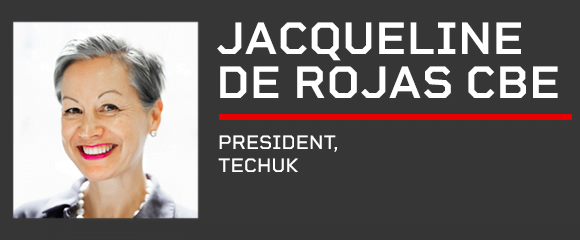 Jacqueline is one of the most influential leaders in the UK technology sector. Currently president of techUK, president of Digital Leaders, chair of the Institute of Coding, she also holds a number of non-executive director and business advisor positions at high-profile companies. She is known for her passionate commitment and leadership on diversity and inclusion, playing an influential role through advisory and ambassador positions at Accelerate Her, BigYouthGroup and the Girl Guiding Association.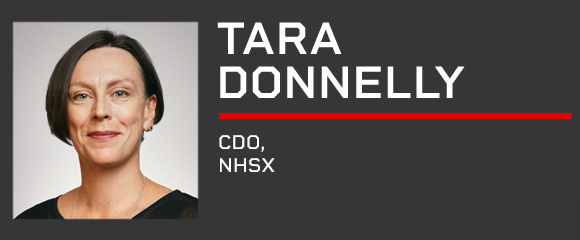 Tara Donnelly is the Chief Digital Officer at NHSX. Tara oversees a team focused on digital innovation, with the aim of making the NHS work more effectively with larger tech firms and digital health innovators. Tara is on secondment from her role as Chief Executive of the Health Innovation Network. She has led the Health Innovation Network for over three years and is also a non-executive director at the Nuffield Trust. Tara has an extensive background in leadership roles within the NHS.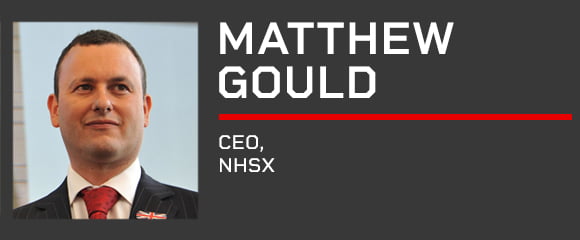 Matthew is the CEO for NHSX, a new body set up to ensure that staff and patients have the technology they need. He has said his priorities are to reduce the burden on clinicians, put services and information into the hands of citizens, and ensure that clinicians can safely access patient data from wherever they are in the system. For the past 3 years, he has been the Government's Director-General for Digital and Media Policy. Before that, he was British Ambassador to Israel.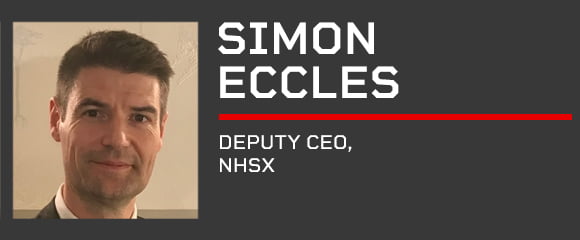 Dr Simon Eccles is the Chief Clinical Information Officer for NHSX. Previously he was CCIO for Health and Care. The role spanned the Department of Health and Social Care, NHS England, NHS Improvement and the arms-length bodies. Former roles include: Programme Director for Emergency Care Pathways transformation at Guys and St Thomas', joint Clinical Director for Urgent and Emergency Care for NHSE London; and joint SRO for Urgent and Emergency Care in South East London.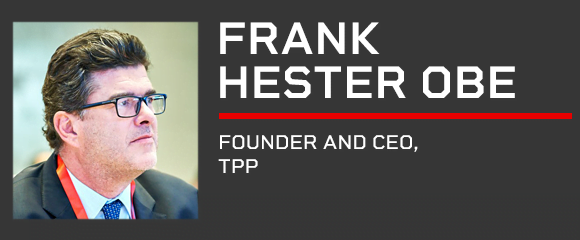 Frank is CEO and founder of TPP. He has always been at the forefront of IT innovation, initially as a leading software architect in the financial sector. In 1997 he founded TPP, writing the original code for the system after being inspired by his wife, a GP. Frank continues to work across digital health, most recently on interoperability, app development and artificial intelligence. In 2015, Frank was awarded an OBE for services to healthcare, to reflect his achievements.
Register to attend Rewired 2020
Digital Health Rewired 2020 connect current and future digital health leaders and their teams with the latest in digital health innovation. The two-day conference and exhibition is produced by Digital Health, the leading publisher of health IT news research and events.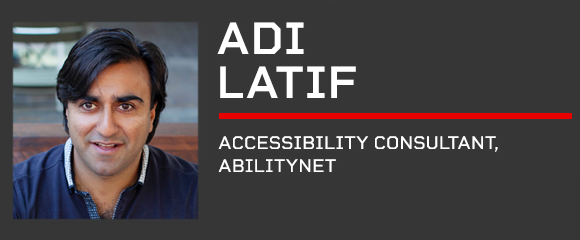 Adi Latif is an accessibility consultant at AbilityNet. He empowers organisations on how to best design digital products and services which can be used by all, increasing market share and providing disabled people equal access. He believes that good design enables and empowers people and bad design disables.
He's experienced in accessibility strategy, accessibility user testing and training. He also has over 15 years of experience in using screen-reader technology for the blind.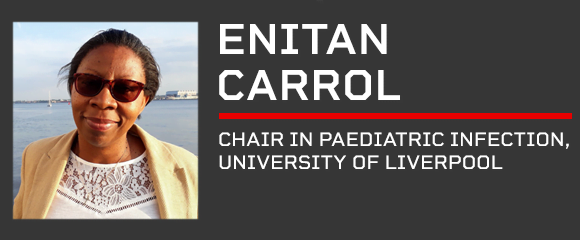 Professor Enitan Carrol is a Chair in Paediatric Infection at the University of Liverpool, and Honorary Consultant in Paediatric Infectious Diseases, Alder Hey Children's Hospital. Her research interests include bacterial infections in children, biomarker diagnostic accuracy studies, and early warning scores for early recognition of deterioration. She has over 20 years' experience of clinical research in hospitalised children with infections, both in the UK and in Malawi. She works closely with a number of industry partners on collaborative research projects.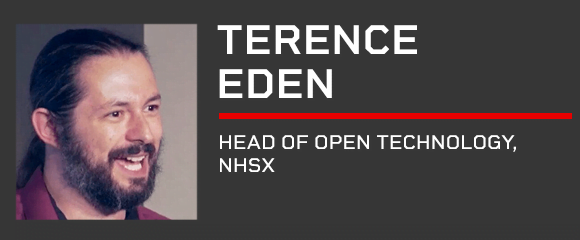 Terence Eden is the Head of Open Technology for NHSX. He is a technology & policy expert. He teaches government courses on AI and ethics. He was formerly the UK Government's representative to the W3C. He speaks around the world on open standards, open source software, and open data.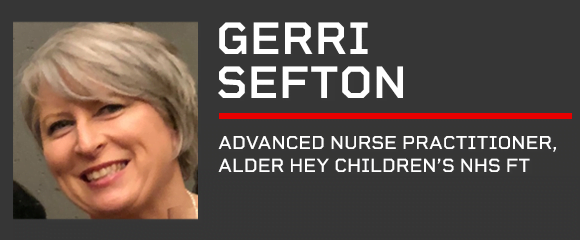 Gerri is an Advanced Nurse Practitioner with 30 years experience in Paediatric Intensive Care at Alder Hey Children's NHS Foundation Trust, Liverpool. She implemented PEWS in 2006, and undertaken extensive iterative development and evaluation of this to optimise performance. Her research and clinical focus has focused on the recognition and response to in-hospital paediatric deterioration. She is shortly due to submit her PhD on Critical Deterioration in children in hospital, and is currently co-leading the NIHR funded DETECT study to evaluate the use of Dynamic Electronic Tracking and Escalation to reduce Critical care Transfers.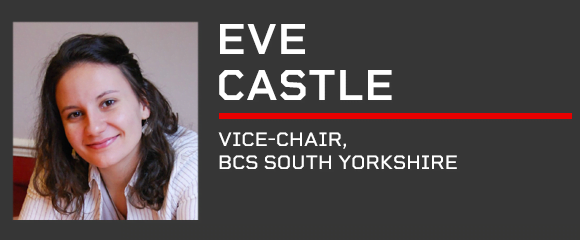 Eve is a development team lead and a polyglot software engineer (Ruby, Python, JS). She's passionate about working both as an individual contributor as well as actively supporting delivery teams with tech advice, as an enabler. She uses her skills in mentoring, working collaboratively and improving processes to bring value to users.
She is a tech community volunteer – organiser for Sheffield Ruby User group, vice-chair for BCS South Yorkshire – who enjoys enabling collaboration across local areas.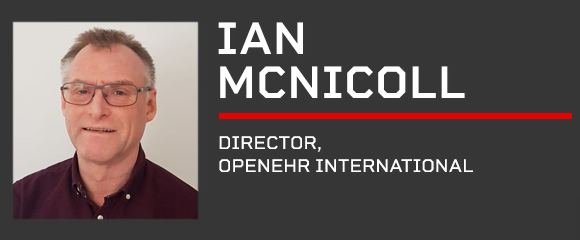 Ian will introduce openEHR, the philosophy of an 'open platform' approach to building health IT systems, and the principles behind the technology stack, particularly 'what is an openEHR clinical data repository (CDR)?' The majority of the session will be a practical demonstration of interacting with a CDR and wider ecosystem via REST API.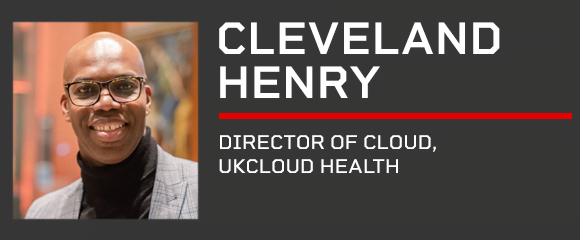 Cleveland, Director of Cloud at UKCloud Health since November 2018 having previously been at NHS Digital where he led as Programme Director a number of National Programmes including NHS Choices and NHSmail in addition to leading NHS Digital's horizon scanning on market innovation nationally and internationally. In his Cloud address Cleveland will discuss about the journey to cloud in Health and Care, where he believes it is today and where he see it really evolving in tackling challenges, creating opportunities highlighting some recent examples where UKCloud are supporting organisations in their digital-cloud transformation journey.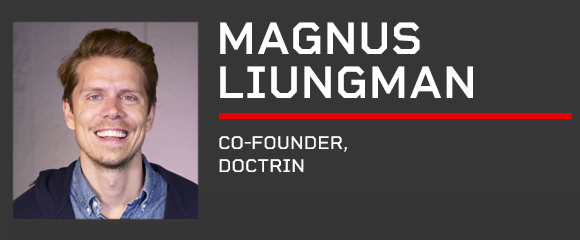 Magnus Liungman is the co-founder of Doctrin, a healthtech company that helps healthcare providers to intelligently digitalize the patient journey. Magnus founded Doctrin in 2016 with the purpose to radically improve health care. Today Doctrin is the leading platform supplier of anamnesis and communication tools for digiphysical healthcare in Sweden, implemented in 150 care units. Investors include healthcare provider Capio, life science fund HealthCap, Inbox Capital and Norrsken Foundation.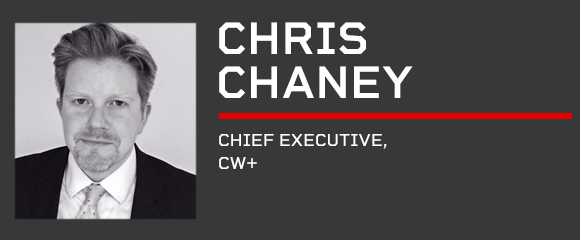 Chris joined CW+, the charity of Chelsea and Westminster Hospital NHS Foundation Trust, as Chief Executive in July 2016 and sits as a member of the Trust board. In addition to spearheading the charity to raise funds to provide new facilities and deliver the Trust's unique arts and health programme, Chris is the charity lead of CW Innovation. The CW Innovation programme identifies, embeds, and evaluates new health innovations that aim to improve patient care.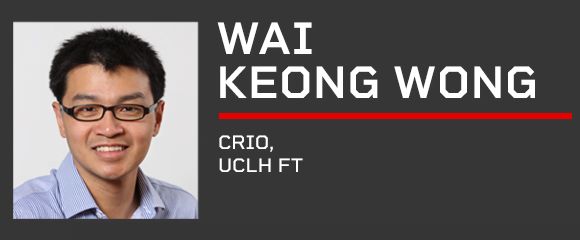 Wai Keong is the chief research information officer at UCLH, consultant haematologist and national informatics leader, now leading on how the data from the trust's EPR can now be harnessed for research. He is the creator most recently of FindaStudy, a visionary open clinical trials discovery platform. Wai Keong helped found the UK CCIO movement and was the original chair of the CCIO Network.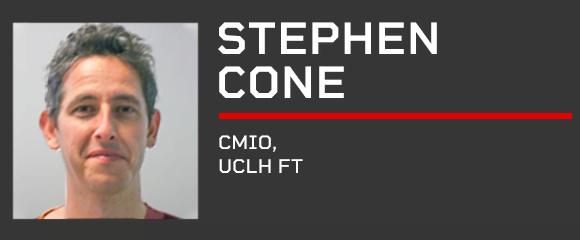 Dr Stephen Cone, consultant anaesthetist, is chief medical information officer at UCLH leading the clinical informatics team through the EHRS programme. His focus in now on optimising the system and delivering the benefits from digital transformation to patients and staff, and also by realising UCLH's research ambition of using routinely collected clinical data for advanced analytics.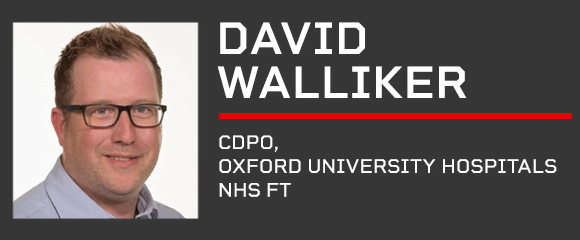 One of the most high-profile NHS CIO appointments of 2019 was the recruitment of David Walliker to the new role of chief digital and partnership officer at Oxford University Hospitals NHS FT, a global digital exemplar and internationally renowned academic medical centre. David, previously CIO of two major hospitals, the Royal Liverpool and Broadgreen University Hospital and Liverpool Women's Hospital, will talk about lessons learned and challenges of the new role.
Register to attend Rewired 2020
Digital Health Rewired 2020 connect current and future digital health leaders and their teams with the latest in digital health innovation. The two-day conference and exhibition is produced by Digital Health, the leading publisher of health IT news research and events.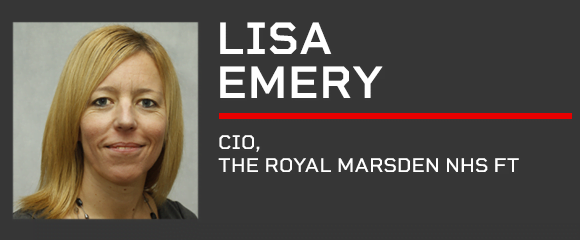 Lisa is the CIO of cancer specialist hospital, the Royal Marsden NHS FT and chair of the London CIO Council, the pan-London group of NHS CIOs. At the Royal Marsden Lisa is leading a refresh of infrastructure along with a new EPR programme. Among her many interests are the evolution of the health CIO role, promoting diversity, developing future digital NHS leaders and professionalism.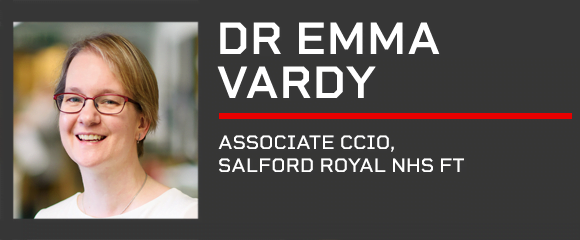 Dr Emma Vardy is a consultant geriatrician, clinical dementia and delirium lead and associate CCIO for global digital exemplar pathway redesign at Salford Royal NHS FT. At Rewired 2020 Emma will share insights from her award-winning GDE project and outline how to use digital and data to improve delirium assessment and care.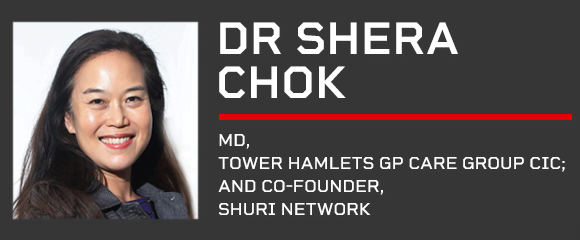 Shera is the current MD of Tower Hamlets GP Care Group, and was previously CCIO at Derbyshire Community Health Services NHS FT, a role she describes as "unplanned but immensely rewarding", working closely with clinicians and informatics teams to improve safety and clinical ownership of digital transformation. In 2019, she founded the Shuri Network with Sarah Amani, as the first national NHS network for women of colour interested in digital health, to encourage more women to lead digital transformation.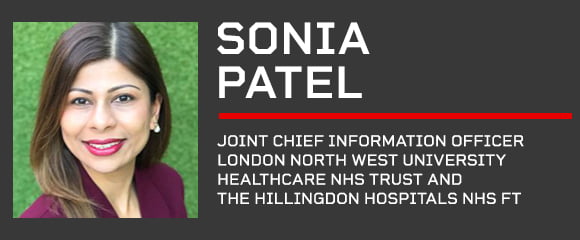 Sonia is one of the very few female Asian CIOs in the NHS, with over 18 years of experience and one of the first participants in the NHS Digital Academy. Her joint CIO role sees her lead and oversee data, technology and digital development across five hospitals and community care services in North West London for more than 15,000 staff and over 1.4 million citizens. She was recently elected as the vice-chair of the London CIO Council.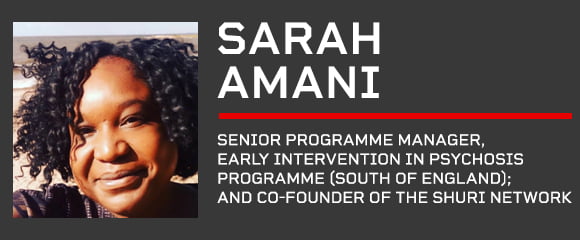 Sarah was the first young black female CCIO in 2013 when she took up the role for Surrey and Borders Partnership NHS Trust. Her current role as South of England senior programme manager for the early intervention in psychosis programme leverages the power of data and data visualisation to drive improvements. Her impressive work across mental health roles has attracted multiple awards. Sarah co-founded the Shuri Network in 2019.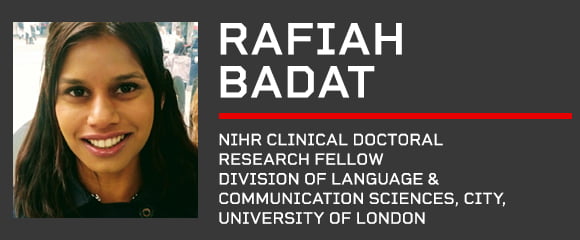 Rafiah is an experienced NHS speech and language therapist supporting children who struggle to acquire, understand and use language. She currently leads a half million-pound NHS-funded project working with patients to co-design digital therapy tools in collaboration with the National Institute of Health Research, Health Education England, City University and St George's Trust.

Register to attend Rewired 2020
Digital Health Rewired 2020 connect current and future digital health leaders and their teams with the latest in digital health innovation. The two-day conference and exhibition is produced by Digital Health, the leading publisher of health IT news research and events.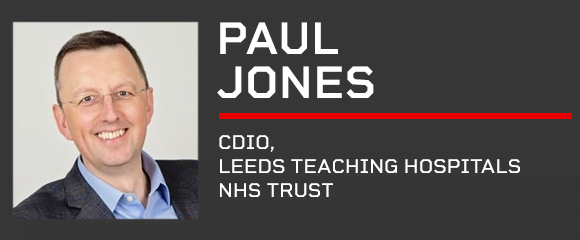 Paul Jones took up the role of CDIO at Leeds in September, replacing high-profile Richard Corbridge. He faces the challenge of completing the digitisation of one of the largest trusts in the country. Fortunately, Paul is used to scale: he joins the trust from BUPA, where he spent almost four years as Director of Information Strategy and Architecture; he previously spent eight years as CTO at NHS Connecting for Health, where he was responsible for the Spine and N3 programmes.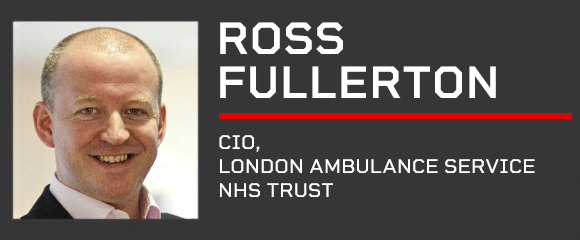 Ross Fullerton is the CIO of London Ambulance, and has overseen the step-by-step digital transformation of the service's use of mobile technology to deliver the information paramedics and ambulance crews needed to better treat patients. Ross will speak about the journey to date and the next steps that will see a new mobile EPR across London Ambulance, as well as delivering the 24-hour NHS 111 Integrated Urgent Care Service.

Dr Ben Marruthappu is the former special advisor on technology to Simon Stevens and CEO of Cera Care, the technology-enabled home care provider using digital and AI to improve and consolidate elderly care services. Cera has received 25+ awards including Outstanding Home Care Agency of the Year, Best Technology in Care, Digital Health award for best use of AI, and Britain's Health Startup of the Year.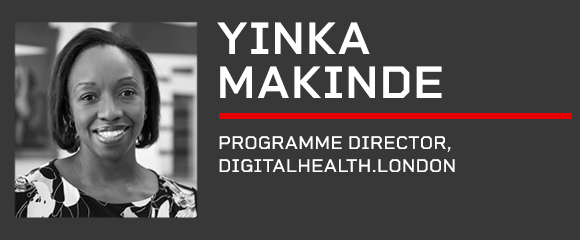 Yinka is programme director for DigitalHealth.London, a collaborative programme which helps accelerate digital innovation by health and care professionals. After 11 years practising as a Pharmacist within community, acute, and pharmaceutical industry settings, Yinka held senior implementation roles in complex technology-led projects in the areas of integrated care, data sharing, clinical risk management, and electronic prescribing. She has also founded a digital start-up focused on behaviour change and food choice.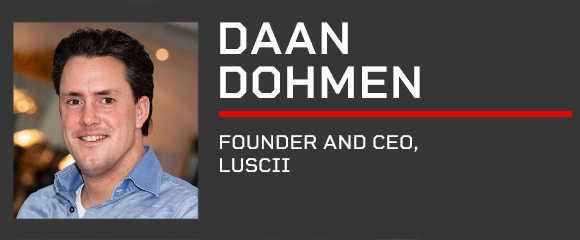 Daan Dohmen is a Dutch serial digital health entrepreneur, and founder and CEO of Luscii, the digital platform that hospitals can use to monitor patients at home via telemonitoring and virtual care. Luscii, now active in 4 countries, aims to prevent emergency admissions and reduce unnecessary outpatient visits and has secured worldwide partnerships with Apple and Omron, and has already accomplished over a million virtual care moments.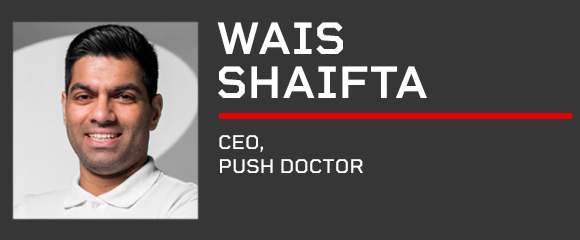 Wais Shaifta joined online GP video service Push Doctor in 2017, becoming CEO last year, and shifted Push Doctor's focus to being a comprehensive digital health provider focused on giving patients easier access to services. Prior to joining Push Doctor, Wais spent three years with wellbeing platform Treatwell and six years with Just Eat, leading the food delivery portal's UK operations and international expansion.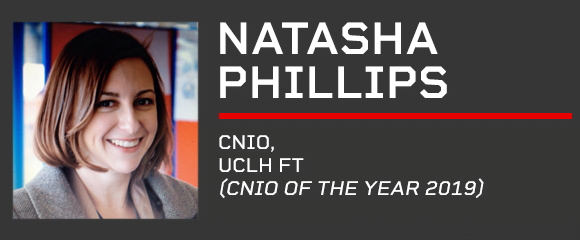 Dr Natasha Phillips is a clinical academic who started her nursing career as a nursing assistant at the North London Hospice. She is currently Chief Nursing Informatics Officer and Programme Lead for the Exemplar Accreditation Programme at UCLH. Natasha's research interests are in organisational design and clinical leadership and her thesis on ward leadership highlights the need to develop the skills of reflexivity amongst ward leaders to support them in leading at the frontline.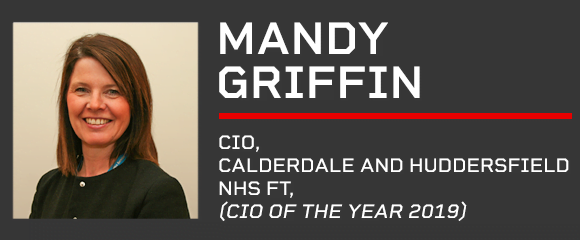 Mandy Griffin is Managing Director – Digital Health responsible for the provision of Information Management and Technology at the Calderdale and Huddersfield NHS FT (CHFT); and Managing Director of The Health Informatics Service, a hosted provider of Information Management and Information Technology services (IM&T). She is delivering the Digital Strategy for CHFT, an IT enabled modernisation programme designed to transform how the Trust and its partners provide quality care to patients.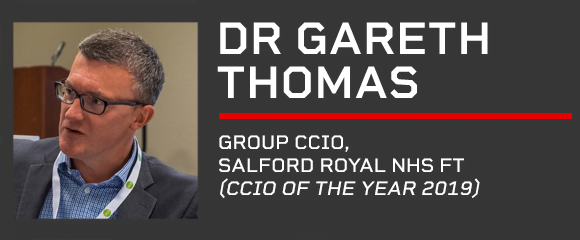 Gareth is Group CCIO at Salford Royal NHS FT, bringing clinical leadership to the Global Digital Exemplar programme at Salford Royal, and is also the clinical co-chair of the national GDE Blueprinting programme. Gareth is the Senior Responsible Officer for the Integrating Care Locally programme within the national Digital Transformation Portfolio. This programme defines core capabilities and foundational information standards, to enable record sharing across health and social care in support of transformation.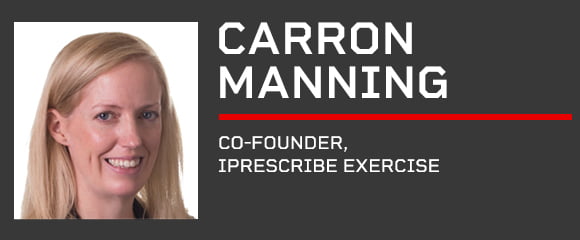 Carron Manning is a co-founder of iPrescribe Exercise. She is a chartered physiotherapist, who qualified from the University of Hertfordshire in 2000. She supplemented this with an MSc in Sport and Exercise Medicine from Queen Mary, University of London in 2007.
Carron has a wealth of experience in the NHS and private practice, and most recently she worked with Team GB athletes at the English Institute of Sport.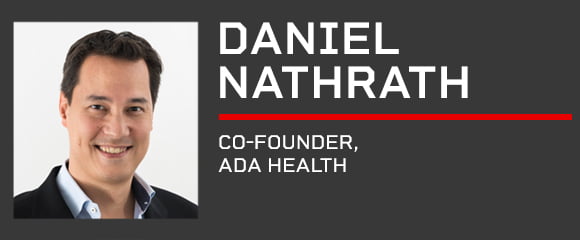 Daniel Nathrath is Chief Executive Officer and co-founder of Ada Health. Daniel is a serial entrepreneur with 20+ years' experience in strategic growth and transformational change. During his career, he's founded startups around the world and served as general counsel and managing director at tech firms across Denmark, Germany, the US and the UK. Daniel was a consultant at the Boston Consulting Group and studied law as a Fulbright Scholar at the University of Houston.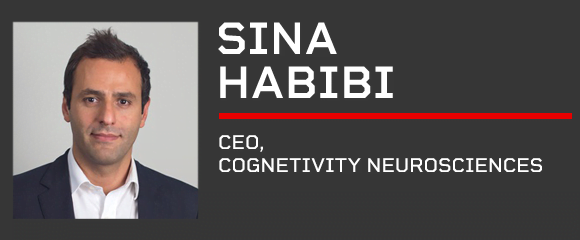 Dr. Sina Habibi is Chief Executive Officer and co-founder at Cognetivity Neurosciences, a company providing early (pre-clinical) detection and remote monitoring of dementia using artificial intelligence and the latest neuroscience. With a PhD in Engineering from Cambridge University, Sina has in-depth experience in research involving nanotechnology and synthetic biology, as well as product management, and technology consultancy.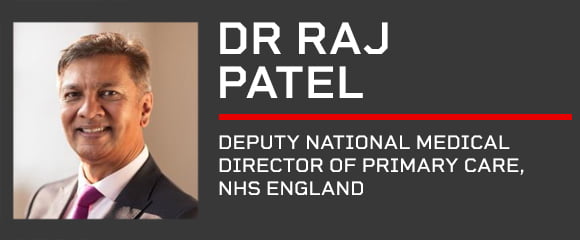 Dr Raj Patel is Deputy National Medical Director of Primary Care for NHS England. He was formerly Medical Director of NHS England Lancashire and Greater Manchester, and Director of Commissioning for Lancashire.
Raj has been a GP partner for 25 years in Hyde, Greater Manchester and has held senior clinical leadership positions in the NHS, locally, regionally and nationally since 1997. Raj is a passionate advocate for involving managers, clinicians and patients in healthcare decisions.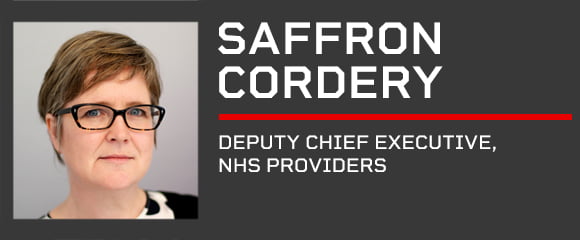 Saffron is NHS Providers deputy chief executive, and part of the senior management team. She has experience in policy development, influencing and communications and has worked in the healthcare sector since 2007. Before moving into healthcare, Saffron was head of public affairs at the Local Government Association, the voice of local councils in England. Her early career focused on influencing EU legislation and policy development, and she started working life in adult and community education.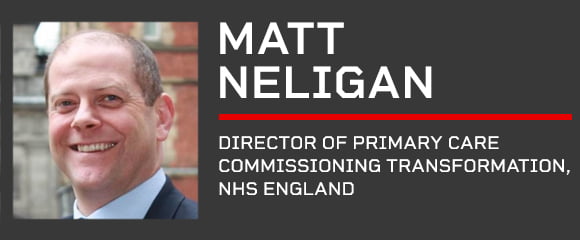 Matt is NHS England and NHS Improvement's director of primary care commissioning transformation. He leads the commissioning of dental, optical and primary medical care services in England, and the implementation of digital access to primary care. He and his team support regional teams, systems, commissioners and professionals across the NHS to make sure that the ambitious vision for primary care set out in the Long Term Plan for the NHS becomes a reality for patients.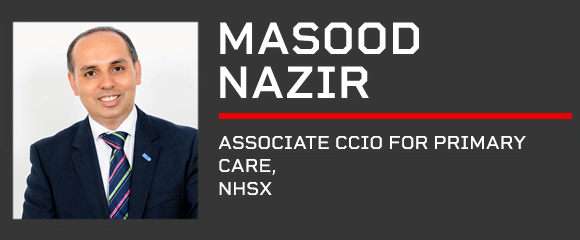 Masood is passionate about creating a joined up health system for patients, which will lead to better, safer, more effective care. He firmly believes that this can be achieved through effective sharing of health information and use of available innovative technology. Masood is motivated and highly successful in influencing policy and holds a highly influential role within NHSx as the Associate CCIO and SRO for Primary Care Digital Transformation programmes.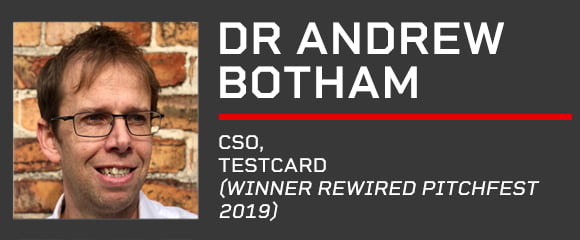 In his 20 years in science, Andrew has spent time as a bench scientist in the NHS, working in private pharma in candidate research, and central laboratories supporting clinical trials. When he co-founded Testcard in 2017, Andrew was laboratory manager for blood sciences running labs in an NHS Trust serving a population of >700,000 people. He then spent 2 and a half years working two jobs before becoming the full-time CSO in July 2019.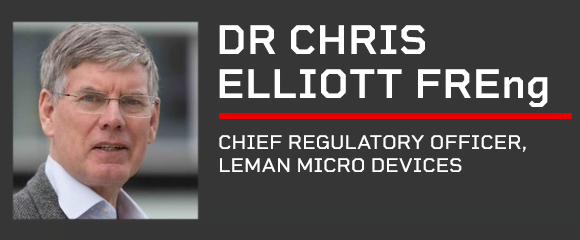 Chris Elliott is a system engineer and regulatory barrister. His Swiss company (Leman Micro Devices SA) develops high volume, low cost medtech that leading smartphone makers are currently evaluating for incorporation into all of their products. Its sensor is the only one that can measure absolute, accurate blood pressure while being small and cheap enough, and also measures body temperature and supports 1-lead ECG, cardiovascular analysis and others, all free to the user.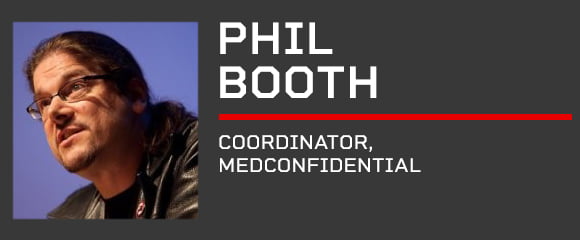 Phil Booth coordinates medConfidential, which campaigns for confidentiality and consent in health and social care, seeking to ensure that every flow and use of data within and around the NHS and wider care system is consensual, safe and transparent. Founded in early 2013, medConfidential works with patients and medics, service users and care professionals, drawing advice from networks of experts and partnering with related campaigns across the UK and around the world.
Register to attend Rewired 2020
Digital Health Rewired 2020 connect current and future digital health leaders and their teams with the latest in digital health innovation. The two-day conference and exhibition is produced by Digital Health, the leading publisher of health IT news research and events.