Featured Speakers in 2020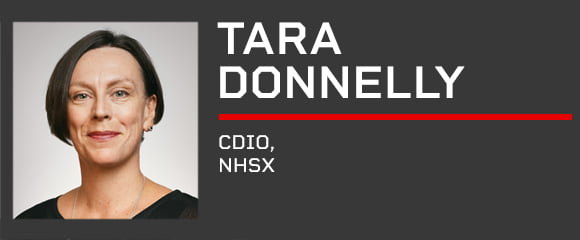 Tara Donnelly is the Chief Digital Officer at NHSX. Tara oversees a team focused on digital innovation, with the aim of making the NHS work more effectively with larger tech firms and digital health innovators. Tara is on secondment from her role as Chief Executive of the Health Innovation Network. She has led the Health Innovation Network for over three years and is also a non-executive director at the Nuffield Trust.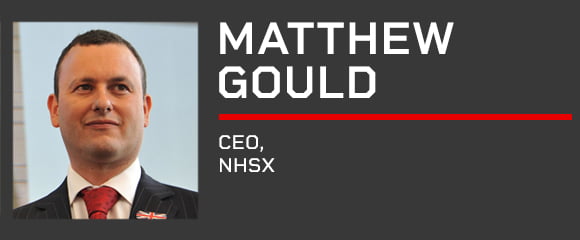 Matthew is the CEO for NHSX, a new body set up to ensure that staff and patients have the technology they need. He has said his priorities are to reduce the burden on clinicians, put services and information into the hands of citizens, and ensure that clinicians can safely access patient data from wherever they are in the system. For the past 3 years, he has been the Government's Director-General for Digital and Media Policy.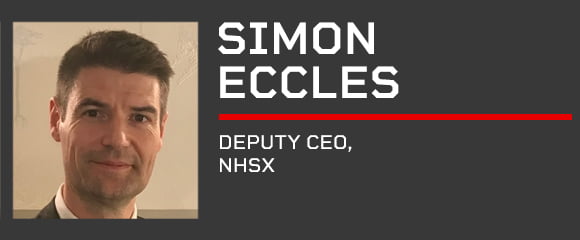 Dr Simon Eccles is the Chief Clinical Information Officer for NHSX. Previously he was CCIO for Health and Care. The role spanned the Department of Health and Social Care, NHS England, NHS Improvement and the arms-length bodies. Former roles include: Programme Director for Emergency Care Pathways transformation at Guys and St Thomas', joint Clinical Director for Urgent and Emergency Care for NHSE London; and joint SRO for Urgent and Emergency Care in South East London.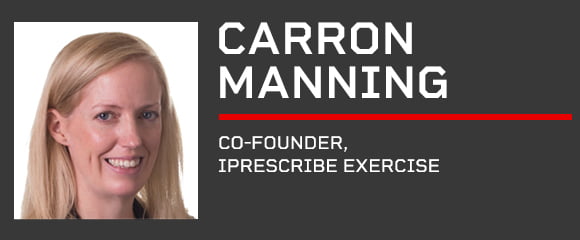 Carron Manning is a co-founder of iPrescribe Exercise. She is a chartered physiotherapist, who qualified from the University of Hertfordshire in 2000. She supplemented this with an MSc in Sport and Exercise Medicine from Queen Mary, University of London in 2007.
Carron has a wealth of experience in the NHS and private practice, and most recently she worked with Team GB athletes at the English Institute of Sport.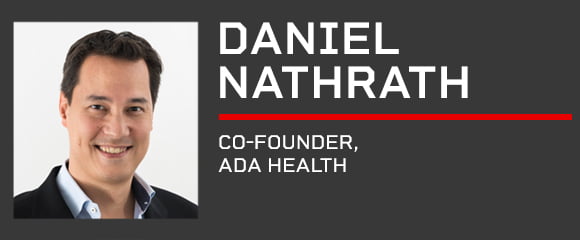 Daniel Nathrath is Chief Executive Officer and co-founder of Ada Health. Daniel is a serial entrepreneur with 20+ years' experience in strategic growth and transformational change. During his career, he's founded startups around the world and served as general counsel and managing director at tech firms across Denmark, Germany, the US and the UK. Daniel was a consultant at the Boston Consulting Group and studied law as a Fulbright Scholar at the University of Houston.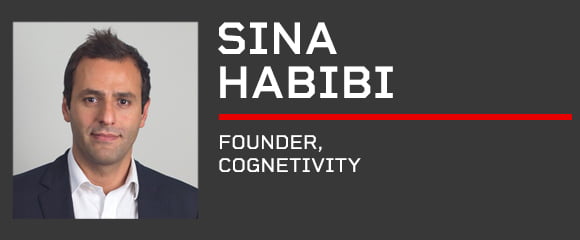 Dr. Sina Habibi is Chief Executive Officer and co-founder at Cognetivity Neurosciences, a company providing early (pre-clinical) detection and remote monitoring of dementia using artificial intelligence and the latest neuroscience. With a PhD in Engineering from Cambridge University, Sina has in-depth experience in research involving nanotechnology and synthetic biology, as well as product management, and technology consultancy.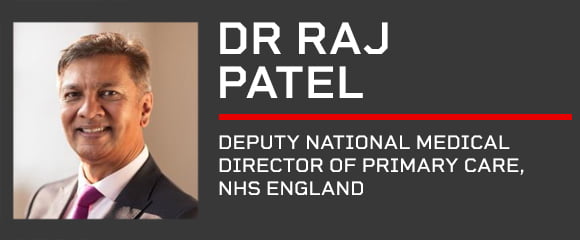 Dr Raj Patel is Deputy National Medical Director of Primary Care for NHS England. He was formerly Medical Director of NHS England Lancashire and Greater Manchester, and Director of Commissioning for Lancashire.
Raj has been a GP partner for 25 years in Hyde, Greater Manchester and has held senior clinical leadership positions in the NHS, locally, regionally and nationally since 1997. Raj is a passionate advocate for involving managers, clinicians and patients in healthcare decisions.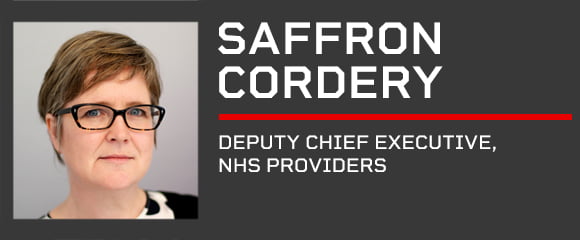 Saffron is NHS Providers deputy chief executive, and part of the senior management team. She has experience in policy development, influencing and communications and has worked in the healthcare sector since 2007. Before moving into healthcare, Saffron was head of public affairs at the Local Government Association, the voice of local councils in England. Her early career focused on influencing EU legislation and policy development, and she started working life in adult and community education.

Register to attend Rewired 2020
Digital Health Rewired 2020 connect current and future digital health leaders and their teams with the latest in digital health innovation. The two-day conference and exhibition is produced by Digital Health, the leading publisher of health IT news research and events.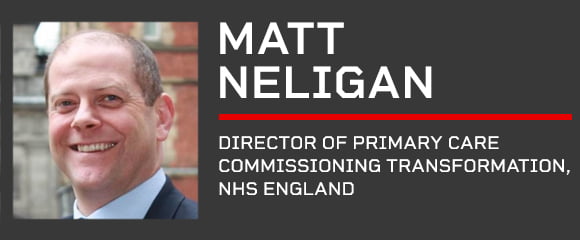 Matt is NHS England and NHS Improvement's director of primary care commissioning transformation. He leads the commissioning of dental, optical and primary medical care services in England, and the implementation of digital access to primary care. He and his team support regional teams, systems, commissioners and professionals across the NHS to make sure that the ambitious vision for primary care set out in the Long Term Plan for the NHS becomes a reality for patients.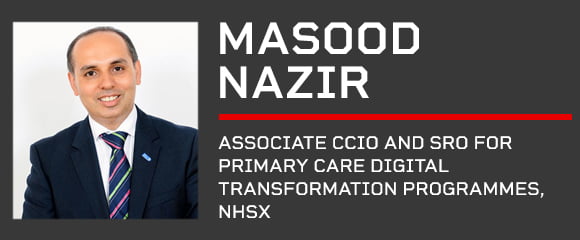 Masood is passionate about creating a joined up health system for patients, which will lead to better, safer, more effective care. He firmly believes that this can be achieved through effective sharing of health information and use of available innovative technology. Masood is motivated and highly successful in influencing policy and holds a highly influential role within NHSx as the Associate CCIO and SRO for Primary Care Digital Transformation programmes.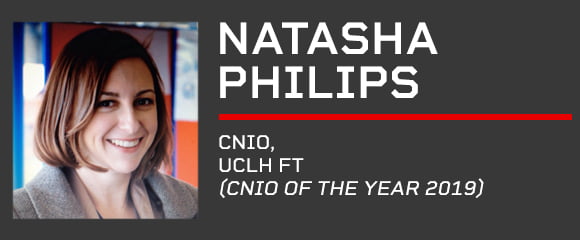 Dr Natasha Phillips is a clinical academic who started her nursing career as a nursing assistant at the North London Hospice. She is currently Chief Nursing Informatics Officer and Programme Lead for the Exemplar Accreditation Programme at UCLH. Natasha's research interests are in organisational design and clinical leadership and her thesis on ward leadership highlights the need to develop the skills of reflexivity amongst ward leaders to support them in leading at the frontline.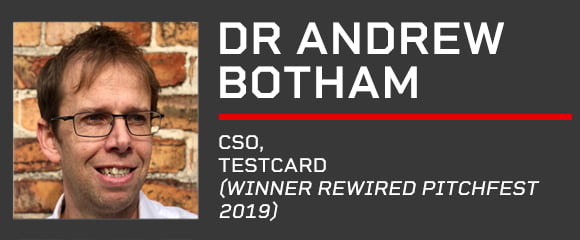 In his 20 years in science, Andrew has spent time as a bench scientist in the NHS, working in private pharma in candidate research, and central laboratories supporting clinical trials. When he co-founded Testcard in 2017, Andrew was laboratory manager for blood sciences running labs in an NHS Trust serving a population of >700,000 people. He then spent 2 and a half years working two jobs before becoming the full-time CSO in July 2019.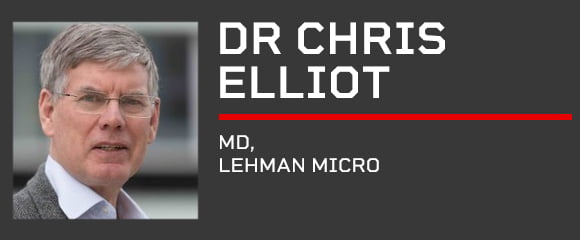 Chris Elliott is a system engineer and regulatory barrister. His Swiss company (Leman Micro Devices SA) develops high volume, low cost medtech that leading smartphone makers are currently evaluating for incorporation into all of their products. Its sensor is the only one that can measure absolute, accurate blood pressure while being small and cheap enough, and also measures body temperature and supports 1-lead ECG, cardiovascular analysis and others, all free to the user.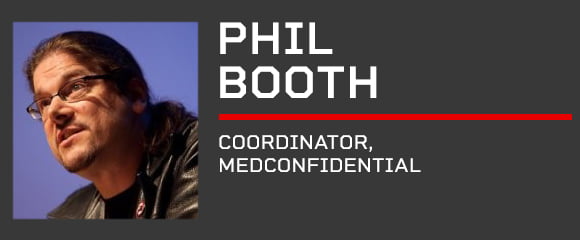 Phil Booth coordinates medConfidential, which campaigns for confidentiality and consent in health and social care, seeking to ensure that every flow and use of data within and around the NHS and wider care system is consensual, safe and transparent. Founded in early 2013, medConfidential works with patients and medics, service users and care professionals, drawing advice from networks of experts and partnering with related campaigns across the UK and around the world.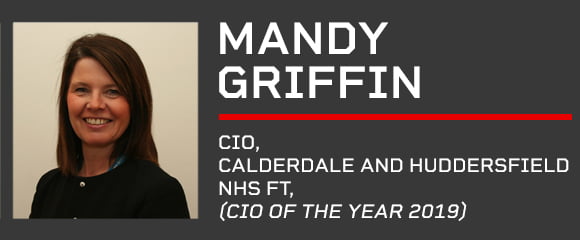 Mandy Griffin is Managing Director – Digital Health responsible for the provision of Information Management and Technology at the Calderdale and Huddersfield NHS FT (CHFT); and Managing Director of The Health Informatics Service, a hosted provider of Information Management and Information Technology services (IM&T). She is delivering the Digital Strategy for CHFT, an IT enabled modernisation programme designed to transform how the Trust and its partners provide quality care to patients.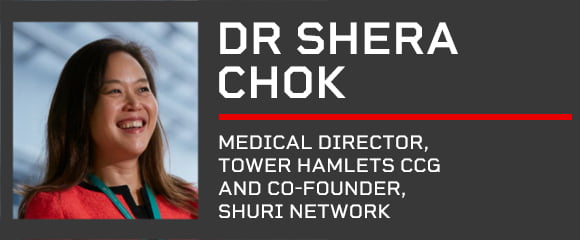 In a diverse career, she was the Chief Clinical Information Officer at Derbyshire Community Health Services NHS Foundation Trust, a role that was unplanned but immensely rewarding, working closely with clinicians and informatics teams to improve safety and clinical ownership of digital transformation. In 2019, she founded the Shuri Network with Sarah Amani, the first national NHS network for women of colour interested in digital health, to encourage more women to lead digital transformation.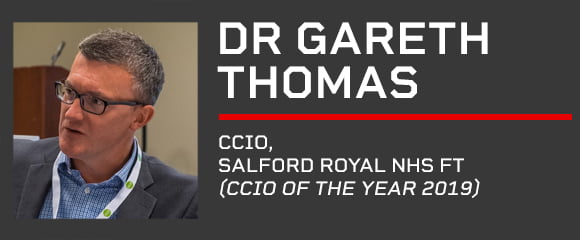 Gareth is Group CCIO at Salford Royal NHS FT, bringing clinical leadership to the Global Digital Exemplar programme at Salford Royal, and is also the clinical co-chair of the national GDE Blueprinting programme. Gareth is the Senior Responsible Officer for the Integrating Care Locally programme within the national Digital Transformation Portfolio. This programme defines core capabilities and foundational information standards, to enable record sharing across health and social care in support of transformation.

Register to attend Rewired 2020
Digital Health Rewired 2020 connect current and future digital health leaders and their teams with the latest in digital health innovation. The two-day conference and exhibition is produced by Digital Health, the leading publisher of health IT news research and events.