Rewired Leadership Summit

Day 1

Rewired Conference and Exhibition

Day 2
Rewired Leadership Summit
Dr Molly Gilmartin
Service Creation and Development, Oxford University Hospitals NHS FT
(Read more)
At the Rewired Leadership Summit, Molly Gilmartin will reveal the challenges of future digital health leaders like herself. She continues to study while working at Oxford University Hospitals, and is an NHS England Clinical Entrepreneur. Molly also co-founded Applican to level the playing field for students applying to study medicine across the UK.
Dr Simon Eccles
CCIO, NHS England
(Read more)
Dr Simon Eccles was appointed national CCIO in February 2018. He remains a practicing consultant in Emergency medicine at Guy's and St Thomas' and clinical director for urgent and emergency care across London. In his keynote at the Rewired Leadership Summit, Dr Eccles will share key insights from his first year as national CCIO.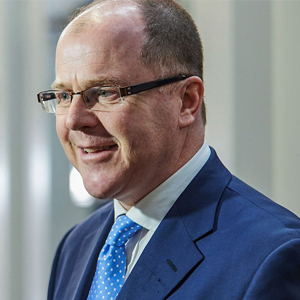 George Freeman MP
Chair of the Conservative Policy Forum
(Read more)
Following a successful career in the life sciences industry George Freeman MP (Mid Norfolk), became the UK's first Minister for Life Sciences, with responsibility for digital health policy between 2014-2016. He currently chairs the Prime Minister's Conservative Policy Forum and founded both the 2020 Group of Conservative MPs, and the Big Tent Ideas Festival. At Rewired, George will share his unique perspective on the recent past, present and post-Brexit future of digital health and its vital contribution to the UK.
Beverley Bryant
COO, System C & Graphnet
(Read more)
Beverley Bryant, the COO at Systems C, was the former director of digital transformation at NHS Digital and director of digital technology at NHS England, where she led the Tech Fund initiatives. Beverley will bring her wealth of insight and rich experience to Rewired and provide her long-view of the key factors driving digital health development.
Plenty more still to come!
Rewired Conference and Exhibition
Ade Byrne
CIO, Southampton University Hospitals NHS FT
(Read more)
Ade Byrne is the influential chair of the Health CIO Network and CIO at University Hospital Southampton NHS FT, one of the acute GDEs. Speaking in the EPR 2.0 and Open Platforms session of the Rewired Clinical Software track, Ade will highlight UHS's work pioneering open platform PHR.
Stephen Docherty
CIO, South London and Maudsley NHS FT
(Read more)
Stephen Docherty is chair of the London CIO Council and CIO at SLAM, one of the leading mental health GDEs. In his Rewired presentation, as part of the EPR 2.0 and Open Platforms session of the Clinical Software track, Stephen will argue the case for open platforms in mental health.
Dr Séamus O'Neill
CEO, NE AHSN, and Chair of the National AHSN Network
(Read more)
Dr Séamus O'Neill, is the CEO of the North East Academic Health Science Network and newly appointed chair of the National AHSN Network. In his Rewired Integrated Care address, Séamus will explore what the NHS needs to learn from the life sciences sector, and how it must build a culture and regulatory environment to support digital health innovation.
Will Smart
CIO, Health and Care in England
(Read more)
Will is responsible for providing strategic leadership across the whole of the NHS to ensure that it makes the maximum use of digital for patient benefit. As a key part of it, Will has lead responsibility on cyber security policy. Will's keynote at the Rewired Cyber Security conference will outline national policy steps to better secure the NHS from cyber threats.
Dan Vahdat
Co-Founder and CEO, Medopad
(Read more)
Dan Vahdat is co-founder of UK digital health start-up Medopad. Already big in Singapore and China, KPMG has described the company as a $1 billion unicorn in the making. Dan will share with the Rewired audience how Medopad aims to provide digital tools that help people live longer, so they can continue to contribute to society in meaningful ways.
Matt Hancock
Secretary of State for Health and Care
(Read more)
Matt Hancock, the Secretary of State for Health and Care, is passionate about the huge potential digital technologies to modernise NHS and social care services. In his Rewired keynote address Hancock will set out how he will support local digital leaders to build digitally-enabled services, based on open standards and interoperability, to transform the quality and responsiveness of health and care.
Doug Gurr
Chairman, British Heart Foundation
(Read more)
Doug Gurr is the chairman of the British Heart Foundation, one of the key funders of medical research in the UK. In his Rewired keynote address Doug will explain how the BHF is heavily investing data research to achieve a transformational breakthrough in the prediction and prevention of heart disease. Doug is also country manager of Amazon UK, one of the most significant and innovative digital businesses in the country.
Dr Ben Goldacre
Senior Clinical Research Fellow, University of Oxford
(Read more)
Dr Ben Goldacre is a clinician, academic, author and journalist who runs the DataLab at the University of Oxford. He is the author of bestsellers Bad Science and Bad Pharma, and campaigns for open science practices in clinical trials. In September 2018, Dr Goldacre became chair of Matt Hancock's new national HealthTech Advisory Board.
Dr Mohammad Al-Ubaydli
Founder and CEO, Patients Know Best
(Read more)
Dr Mohammad Al-Ubaydli is the founder & CEO of award-winning personal health records pioneer Patients Know Best. Mo has championed placing patients in control of who can access their records and believes that a tipping point is now been reached. At Rewired he will outline the financial and clinical case for digital channel shift at scale.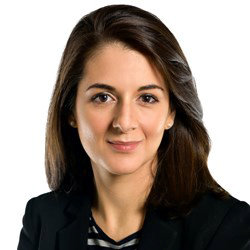 Dr Christina Messiou
Oncology Radiologist, Royal Marsden NHS FT
(Read more)
Dr Christina Messiou is an oncology radiologist working at the Royal Marsden specialising in the imaging of myeloma, melanoma and soft tissue sarcoma. In her presentation in the Rewired AI and Analytics conference she will set out the potential of AI to improve the productivity of body MRI scanning, and deliver benefits to patients.
Dr Harpreet Sood
Associate CCIO, NHS England
(Read more)
Dr Harpreet Sood is associate CCIO at NHS England, a practicing doctor, former senior fellow to Simon Stevens, and has led the establishment of the NHS Digital Academy. In his Rewired session Harpreet will explore the disturbing rise of clinician burnout, as an unintended consequence of healthcare digitisation. Harpreet will explore the causes and suggest measures the NHS can take to avoid burnout.
Ali Parsa
CEO, Babylon Health
(Read more)
Dr Ali Parsa, the CEO of Babylon Health, will be the afternoon keynote of the Rewired Conference and Exhibition. Babylon's innovative AI-powered digital health services are challenging traditional models of health in the UK and internationally. In his Rewired keynote Ali will share his vision of how digital is now creating radical disruption and Babylon's aim to create pervasive digital health services available to all.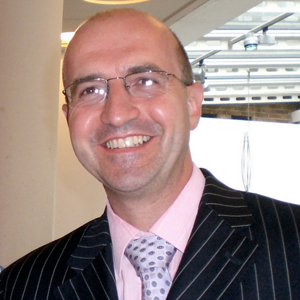 Dr Neil Sebire
Chief Research Information Officer, GOSH DRIVE
(Read more)
Professor Neil Sebire is Chief Research Information Officer and Director of Great Ormond Street Hospital's ground-breaking new digital research and innovation unit DRIVE. Through collaboration with industry, researchers and clinicians DRIVE aims to transform the use of digital technologies in healthcare to benefit patients. In his Rewired AI and Analytics address Neil will explore the potential to use AI to maximise the research use of routinely collected health care data.
Tom Whicher
Founder and CEO, DrDoctor
(Read more)
Tom is an NHS Innovation Fellow and the founder of DrDoctor, he will use his Rewired address to advise how a pragmatic, common-sense approach to digital, based on partnership with digital health start-ups, can help trusts achieve essential bankable savings and a better patient experience. DrDoctor is one of the success stories of NHS efforts to support start-ups and Tom will share his insight to the essentials of successful partnerships on digital health.
Plenty more still to come!