Digital Transformation Summit
The Digital Transformation Summit is focused on delivering large scale digital transformation in health, drawing lessons from the UK and internationally through compelling keynote sessions, video case studies, together with more intimate masterclass and breakout group sessions. 
Headliner announced: Matt Hancock, Secretary of State for Health and Social Care will keynote the Digital Transformation Summit at 9am. 
Following the opening keynote session by Simon Eccles, Sonia Patel and Natasha Philips from NHSX we present three very special views from the top you won't want to miss.
Joe Rafferty, CEO Merseyside Care NHS Trust, will share how his trust has become a national exemplar on achieving benefits from shared records and population health, whilst Daniel West, CDIO at Northern Ireland Department of Health, will detail how the province is integrating all health and care across the province under 10-year £275m 'Encompass' programme, involving a single Epic system. Then, Richard Corbridge, CIO at Boots and the former high-profile NHS CDIO, will outline the Pharmacy chain's vision to become the leader in retail digital health and how the pandemic has both accelerated plans and reshaped thinking.
These three great speakers will then join a live audience Q&A, providing you with the chance to put your questions to them directly. This promises to be a great educational session as part of the one-day Digital Transformation Summit, and like all the sessions at Rewired will be CPD certified.   
Key sessions from the summit include:
Population health in practice
Northern Ireland's digital transformation programme
Retail digital health
Digital transformation journey at GOSH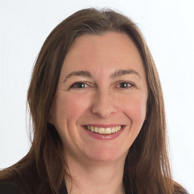 CNIO, Great Ormond Street Hospital
CIO, Great Ormond Street Hospital
CDIO, Northern Ireland Department of Health