The much-anticipated short-list of healthtech start-ups competing in this year's Digital Health Rewired Pitchfest 2021 have been announced.
Among those short-listed are start-ups pioneering the use of drones, virtual reality, artificial intelligence, smart wound-dressings, and platforms to support respiratory conditions, retinal screening, social prescribing, MRI referrals, children with disabilities and speech and language difficulties.
All 16 start-ups on the short-list will be on show at Digital Health Rewired, the virtual festival celebrating the best in digital health and data, 15-19 March. At Rewired, the last 16 will compete in daily heats to be named Pitchfest winner 2021.
The heats will run at lunchtimes, Monday to Thursday, with each start-up delivering a three-minute lightning video pitch to the judges. One winner will be selected from each heat to go through to the live online final on Friday 19 March.
The Pitchfest 2021 final 16 are:
Digital Health Rewired Pitchfest is your opportunity to showcase your start-up or idea in front of the unique Rewired audience of NHS IT leaders and investors.
Taking place between 15-19 March 2021 as part of Rewired 2021, early stage digital health start-ups and innovators will compete to be named Pitchfest champions by our judges, and win a chance to pilot their solution at an NHS site.
For the second year running Chelsea and Westminster Hospital NHS Foundation Trust and their charity, CW+ will offer winners a real-world test bed in whichever care setting their concept or start-up is based.
Four heats of four finalists will run Monday 15 to Thursday 18 March with the Pitchfest final taking place on Friday 19 March. You can view our entry criteria here.
"A competition such as Pitchfest, which attracts entries from all over the world, enabled us to compare our progress (good or bad!) against some world-class technologies."
Des Beattie, COO and founder of Celsium, 2020 Pitchfest winner
Entries close: Midnight Thursday 31 December 2020
Shortlisted finalists announced: Wednesday 27 January 2021
Judging takes place: w/c Monday 8 February 2021
Finalists announced: w/c Monday 15 February 2021
Heats 1-4: Monday 15 – Thursday 18 March 2021
Pitchfest final: Friday 19 March 2021
Head of Innovation Lab, NHSX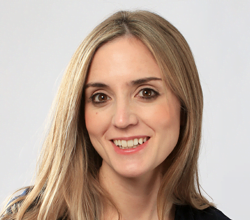 Programme Director, DigitalHealth.London
Principle, Octopus Ventures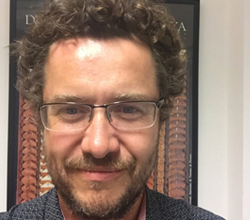 Programme Director – The Hill
Managing Director – Boots, Ireland
Innovation Lead, Digital Health at Innovate UK
Entrants should be start-ups or registered businesses that have been established for less than three years
Entrants must have health and social care services, medical devices, consumer health and wellbeing or life sciences as their primary focus of activity
Entries can be from any country – but the judging criteria include evaluating potential impact on UK healthcare.
The information provided in the entry form must be accurate, honest and true
Selection of pitches will be made on the basis of the data in the web-form
If you are invited to take part in the Pitchfest we need you to confirm by the specified date, or we will offer the place to another start-up
You may be invited to take part in a Pitchfest practice session ahead of Rewired – this is not obligatory but you are strongly encouraged to take part
Your pitch must be provided in advance and be no longer than 3 minutes long
Pitches must be made by a single presenter (no teams)
The chairman of judges will have the deciding vote
The judges decisions are final in all instances
The judging will be asked to judge initial entries and pitches on the following VIP criteria: Vision; Innovation and Originality, Potential Impact on UK Health and Care.
With thanks to Rewired Pitchfest 2021 partners