Felicia Akubue, scrub nurse at Royal Free London NHS FT looks ahead to Digital Health Rewired 2023, reflecting on her development journey with the support of a Shuri Network Digital Fellowship.
The Shuri Network digital fellowship is designed to empower and enable women of ethnic minority backgrounds to develop and obtain digital leadership roles. My digital fellowship started off with a candid self-assessment of where I was in my personal growth journey and what outcomes I would like to achieve under the guidance and structured support provided by the Shuri Network Digital Nursing and Midwifery fellowship.
Professional etiquette learned from expert colleagues and prominent guest speakers was vital to unpicking the digital language and, for me, the decorum that I felt no classroom could offer. The learning sessions brought me face-to-face with the digital leaders I aspired to be and offered me a chance to get valuable insights of the real time challenges and success stories in the ever-changing UK digital landscape.
Looking ahead to Rewired
Digital Health Rewired 2023 is a significant event in the myriad of digital health planning and implementation conferences this year. This event is aimed at anyone with an interest in UK digital health. It brings digital professional networks together spanning disciplines, sectors, research and academia.
The conference programme features leaders from across the UK with a common goal to enable the agenda for digital IT and health transformation, making this a highly anticipated event. I'm looking forward to hearing from keynote speakers Professor Jacqueline Dunkley-Bent OBE, AI expert Dominic Cushnan, Dr Tim Ferris and Dr Natasha Phillips, just to name a few.
Shuri graduation
I was signposted to the Rewired 2023 at the start of the Shuri Network fellowship. All fellows were asked to save the date for our graduation taking place on Tuesday 14 March.
How exciting to be so perfectly placed at the heart of the London conference and on such a memorable day for fellows. I envision Rewired 2023 will be a time to consolidate the meaningful interactions I had made, to learn, engage and explore the networking opportunities offered by having regional and national health policy executives, integrated care boards, primary care teams, NHS partnerships, AI and cyber security national leaders, all in the same conference!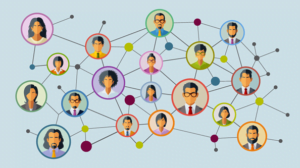 Rewired 2023 is an amazing networking opportunity to learn from like-minded individuals spearheading the UK agenda for digital transformation and technological innovation.
A chance to celebrate successes
As Shuri Network fellow, the event is a chance to recognise our achievements during the fellowship. The graduation ceremony celebrates and recognises the success of this cohort. Also taking place at Rewired 2023 is the Digital Nursing Summit, a platform to celebrate digital nursing leaders and nursing innovations that boost and promote technology in the health and private sector.
The Shuri Network has been a key driver in my personal journey to the Rewired 2023. The network provided learning and development opportunities with exposure to high profile digital private and NHS leaders. These learning 'sessions are useful nuggets of wisdom, knowledge, and experience from inspiring leaders.
See you there
Brimming with excitement, intrigue, professional curiosity and fuelled by my growing interests in digital transformation makes Rewired 2023 stand out in my events calendar.
Never underestimate the power of a single encounter. That very first step can be a catalyst to a world of possibilities and change. I am empowered because of my encounter with the Shuri Network. I became inspired, joined the fellowship, and have made life changing connections.
Who will you be inspired by?
I will be at Rewired 2023 with the Shuri Network. I hope to see you there. Let's connect.
Sign up to the Digital Health Rewired Newsletter