Join us for Rewired 2020 to hear from the next generation of new and emerging CIOs, and find out how they are meeting the challenges of digital. Four of the must-see NHS CIOs speaking at Rewired 2020 are:
One of the most high-profile NHS CIO appointments of 2019 was the recruitment of David Walliker to the new role of chief digital and partnership officer at Oxford University Hospitals NHS FT, a global digital exemplar and internationally renowned academic medical centre. David, previously CIO of two major hospitals, the Royal Liverpool and Broadgreen University Hospital and Liverpool Women's Hospital, will talk about lessons learned and challenges of the new role.
Lisa is the CIO of cancer specialist hospital, the Royal Marsden NHS FT and chair of the London CIO Council, the pan-London group of NHS CIOs. At the Royal Marsden Lisa is leading a refresh of infrastructure along with a new EPR programme. Among her many interests are the evolution of the health CIO role, promoting diversity, developing future digital NHS leaders and professionalism.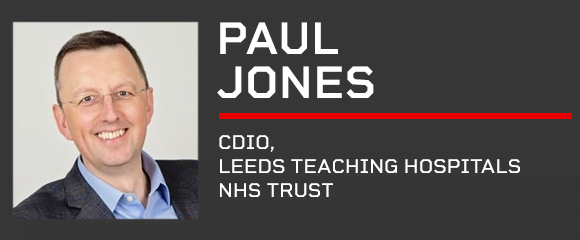 Paul Jones took up the role of CDIO at Leeds in September, replacing high-profile Richard Corbridge. He faces the challenge of completing the digitisation of one of the largest trusts in the country. Fortunately, Paul is used to scale: he joins the trust from BUPA, where he spent almost four years as Director of Information Strategy and Architecture; he previously spent eight years as CTO at NHS Connecting for Health, where he was responsible for the Spine and N3 programmes.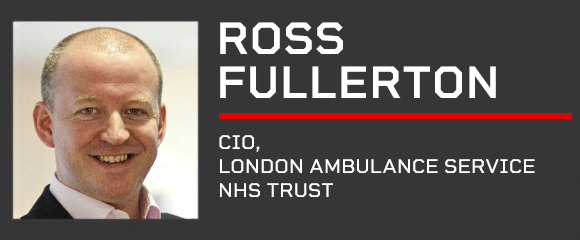 Ross Fullerton is the CIO of London Ambulance, and has overseen the step-by-step digital transformation of the service's use of mobile technology to deliver the information paramedics and ambulance crews needed to better treat patients. Ross will speak about the journey to date and the next steps that will see a new mobile EPR across London Ambulance, as well as delivering the 24-hour NHS 111 Integrated Urgent Care Service.
Sign up to the Digital Health Rewired Newsletter