Jane Dwelly, VP International of College of Healthcare Management Executives (CHIME), takes to the Rewired blog to call on health CIOs to become more visible, amplify the profession and help shape future digital leaders.
Could 2021 be the year of the health CIO? Could this be the time when health CIOs step forward to explain how their trusts are using digital health to transform patient care?  Let's hope so. I know the CIOs are out there because I work with them every day. I just don't think that many want to break cover and declare themselves a health CIO with any confidence. Yes, some do, and we know them well. I'm looking at you: Lisa Emery, Ade Byrne, Amy Freeman and James Freed. But, this is not a cohort with a strong external identity, and certainly not outside CIO networks where, if they exist at all, CIOs can hide in plain sight.
A quarter of CIOs on board 
A recent piece of research by Andy Callow, CIO at Kettering General Hospital, confirms this. First, it's a numbers game. Only 22% of 226 trusts have a CIO or equivalent on the board, and it was not possible to find the name of the CIO at 45 trusts. Second, some CIOs working in digital health seem reluctant to have a public presence, or to talk about what they are doing.
Diving into social media, be it Twitter, LinkedIn or blogging, is a matter of personal choice. No one wants you to tweet your underwear buying habits (#CIO #pants) and it is possible to use these channels judiciously to promote the role of a health CIO, to exchange ideas and to enter into professional debates. Now, more than ever, online conversations matter. Let's face it, it's the only place they'll be happening for the foreseeable. A CIO's job is knowledge work: having conversations, telling a compelling story of change and bringing people with you on the journey.
Lots has been written about how Covid has accelerated the pace of digital change in health which is positive, but it was by cruel chance. The role of digital health leaders today is to widen and deepen communication to sustain this change. The late Finnish sociologist Esko Kilpi put it well: "[digital] leadership is participating and exercising skills of conversation which uncorrupts information and keeps on opening up the possibility of new meaning rather than closing down the further development of thought." Boom! CIOs to the barricades!
A new era of digital leadership 
This also matters because health CIOs are role models for the next generation of digital health leaders. If a CIO's role is invisible, if they fly below the radar, how will junior colleagues know being a CIO is even a thing to aspire to? No one leaves school wanting to be a CIO and certainly not many women, BAME people or those from backgrounds other than IT or tech. You can't be what you can't see.
There's some managing up to do too. Many trust board members need help understanding the importance of digital health leadership, preferably at board level but also as part of the trust's structure. A highly visible CIO can make the argument for the right line of accountability for them and their team which allows them to play a truly transformative role. Health Education England and NHS Providers are working on defining 'a new era of digital leadership' over the next three years, and again this gives CIOs an opportunity to shape this discussion and position their profession correctly.
Look at the US where CHIME – the College of Healthcare Information Management Executives – was founded in 1992 to provide a space for health CIOs, to educate them and then accredit the best. CHIME CIOs speak up, they advocate for their role, are generous with their time and advice and build the profession from the inside. They are genuinely proud to be CIOs: not faceless on LinkedIn and not hiding in a mysterious org structure in which they report to finance (61%, Callow).
Health CIOs manage high-value contracts and precious patient data. They have important jobs with heavy responsibilities. We've seen our hospitals stagger under Covid, imagine what would happen now if the IT failed, if there was a cyber-security attack, or if patient data was corrupted. CIOs are working day and night to reduce these risks, make continuity plans and keep the show on the road.
Certifying health CIOs
We need to amp up perceptions of the CIO role and that's what CHIME is doing through its partnership with BCS and the formation of CHIME UK. Together, we're introducing CHIME's seven Success Factors to UK CIOs to help them frame their professional impact. These are the core skills a CIO needs to deploy every day from setting a vision and strategy, to making change happen, to leading a high performing IT organisation to collaborating in networks and communities. We're putting experienced CIOs through the Certified Health CIO programme, awarding successful candidates with the international accreditation CHCIO (and a cute enamel badge).
Health CIOs, like all health and care professionals, are exhausted by the response to Covid. We thank them all for their service and for continuing to dig deep to care for patients. When things seem unbearable, reach out in your profession, to CHIME, to your fellow CIOs: you'll find you're not as alone as you thought.
---
CHIME representatives will be taking part in a series of leadership workshops at the Digital Leadership Summit, on Tuesday 16 March.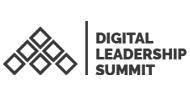 Let's be having you! Building the CIO profession
5pm-5:45pm
Andy Callow – Group Chief Digital Information Officer, Kettering General Hospital NHS FT
Andy Kinnear – Executive Programme Adviser, CHIME
Russ Branzell – FCHIME, CHCIO President & CEO, CHIME
Digital Health Rewired is free for everyone from NHS, public sector, independent providers, charities and education sectors, plus start-ups less than three-years old.
Sign up to the Digital Health Rewired Newsletter