Featured Speakers in 2019
Matt Hancock, the Secretary of State for Health and Care, is passionate about the huge potential of digital technologies to modernise NHS and social care services. In his Rewired keynote address Hancock will set out how he will support local digital leaders to build digitally-enabled services, based on open standards and interoperability.
Dr Ben Goldacre is a clinician, academic, author and journalist who runs the DataLab at the University of Oxford. He is the author of bestsellers Bad Science and Bad Pharma, and campaigns for open science practices in clinical trials. In September 2018, Dr Goldacre became chair of Matt Hancock's new national HealthTech Advisory Board.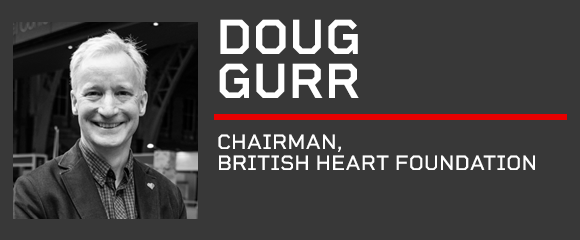 Doug Gurr is the chairman of the British Heart Foundation, one of the key funders of medical research in the UK. In his Rewired keynote address Doug will explain how the BHF is heavily investing data research to achieve a transformational breakthrough in the prediction and prevention of heart disease. Doug is also country manager of Amazon UK, one of the most significant and innovative digital businesses in the country.
Dr Ali Parsa, the CEO of Babylon Health, will be the afternoon keynote of the Rewired Conference and Exhibition. Babylon's innovative AI-powered digital health services are challenging traditional models of health in the UK and internationally. In his Rewired keynote Ali will share his vision of how digital is now creating radical disruption and Babylon's aim to create pervasive digital health services available to all.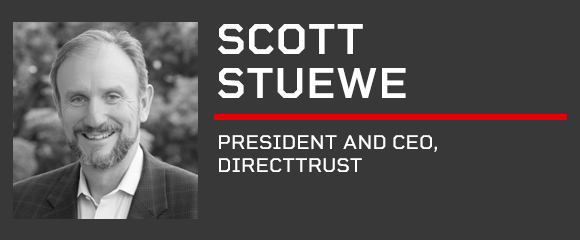 Scott Stuewe is a 25-year veteran of the US healthcare information technology industry with a passion for product strategy, business development, network creation, identity and interoperability. Prior to becoming the President and CEO of DirectTrust, Stuewe had roles furthering US Interoperability Strategy by driving broad US provider participation in the CommonWell Health Alliance.
Dr James Reed has a passion for both IT and healthcare and was able to combine both in his role at Solihull Mental Health NHS Trust. In addition to his clinical position as Consultant Forensic Psychiatrist, he was also appointed as Chief Clinical Information Officer in 2013. The Trust uses technology across all aspects of its work and this was recognised with the recent award of the Global Digital Exemplar status. Dr Reed has wide experience in the implementation of technology in health settings.

Dr Afzal Chaudhry is a Consultant Nephrologist and the Chief Medical Information Officer at Cambridge University Hospitals Foundation NHS Trust (CUH). He leads the CUH eHospital programme delivering a trust-wide HIMSS Stage 6 electronic patient record, and the Informatics component of the Population and Quantitative Science theme in the Cambridge NIHR Biomedical Research Centre. Dr Chaudhry is also the vice-chair of the Professional Record Standards Body.
Dr Strickland is the current nationally elected President of the Royal College of Radiologists. She trained in Natural Sciences and Medicine at the University of Oxford. After gaining Membership of the Royal College of Physicians, she trained in Radiology at Hammersmith Hospital, and is now a Consultant Radiologist at Imperial College Healthcare NHS Trust in London. Her radiological specialist interests are chest and oncological body imaging, and imaging informatics.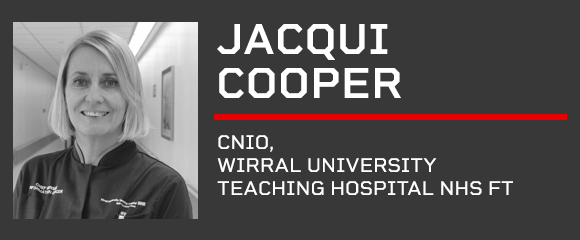 Jacqui Cooper is the Chief Nurse Information Officer (CNIO) at Wirral University Teaching Hospital for the last two years. Jacqui has work for the Wirral Trust since 2003, where she has been a driving force behind many transformational changes. Jacqui used to be the Matron for Quality, Safety and Patient Experience and prior to that she was a Neonatal Unit Manager, leading a level 3 neonatal unit, she has also worked on regional transport for intensive care babies and at Alder Hey and Liverpool Women's Hospital.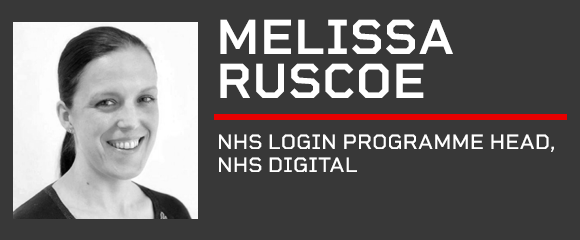 Passionate about healthcare digital services with a background in technology delivery, SaaS and digital law, Melissa's current endeavour is to support the digital channel shift within the NHS, by delivering a service to provide a simple and consistent way for patients and their carers to sign on to digital NHS tools and services – the NHS login. Melissa has nearly 20 years experience and extensive knowledge of delivering large scale digital solutions, including Primary Care Systems and GP Online Services, as well as managing complex commercial frameworks and cross-government initiatives.
Dr Fascia is a consultant musculoskeletal radiologist and healthcare technologist. He is a frequent voice on PACS and healthcare user interface design. He has worked as an advisor and consultant for a growing number of large scale IT infrastructure projects and is a member of The Royal College of Radiologists Informatics Committee. He is currently the regional Clinical Lead for The Yorkshire Imaging Collaborative and conducts machine learning research on supply and demand prediction modelling.
Philip Gill is Programme Manager for NHS identity at NHS Digital. He has been involved in identity management for a number of years both in HR and IT roles within the NHS. He has held director level posts in NHS Trusts after an early career in the oil and gas industry.

Mike is Director of the National Institute for Health Research Innovation Observatory and a former NIHR Senior Fellow. He has a specialist interest in health innovation – how new 'things' are developed in the healthcare sector and how they can implemented. A clinical scientist by training, he has worked significantly on how lifestyle influences lifelong health and wellbeing and chronic disease, particularly diabetes, cardiovascular disease, dementia and stroke. His clinical work focusses on digital health and self-care where he has worked with several industrial and academic partners in the US and Europe.
Maxine is the cofounder of One HealthTech, volunteer-led, grassroots community, that champions and supports underrepresented groups, particularly women, to be the future leaders in health innovation. She does this alongside a PhD at the Alan Turing Institute and University College London. Her PhD involves using medical records to uncover early signs of dementia. Her professional work has led her to the Royal Society, Roche, L'Oreal, DeepMind Health and the Department for International Development. She is part of a number of communities and committees including the World Economic Forum's Global Shapers and the British Computer Society (Health Exec). But really, fancy dress is her first love.
Julie founded Our Mobile Health in 2011 to identify, assess, review, curate and distribute health apps to enable health care organisations to recommend, deploy and ultimately prescribe digital interventions with confidence. This built on a background of developing, launching and managing innovative mobile services for many years for big corporates and start-ups across Europe and Africa.
Chris is a consultant physician at the Oxford University Hospitals NHS Foundation Trust and has been Caldicott Guardian there since 1998. He has particular interests in information protection and cyber security. He has previously been medical director of the Trust and recently a non-executive member of the Nene Clinical Commissioning Group. He joined the Council in 2015 and was appointed Chairman in 2017.
Andy was CEO of NHS Digital from 2014 to 2017. Before that, he had a long career in the IT and telecommunications industries, holding many senior positions at IBM, followed by President of Lucent Technologies in Europe, President of Alcatel-Lucent's global services division and President of CSC's managed services business in Europe.
Andrew managed the Consistent Staff Identity proof-of-concept on behalf of NHS England, working closely with NHS Digital; this role continues to evolve as the Project moves forward. Andrew studied Politics/International Relations at Lancaster University, and has a further qualification in Teaching. After working in the private sector, Andrew's previous NHS roles include Research and Development, Informatics Education, Training and e-learning development.
Andrew Meyer is Director of the NHS Digital, Digital Delivery Centre (DDC).
The DDC provides the development and maintenance of key national applications and infrastructure and includes:
• The NHS Spine
• Care Identity Service
• Data Processing Service
Andrew is a senior leader with over 25 years' experience and a strong delivery track record who has held senior positions in both public and private sector organisations successfully delivering transformational programmes.

Dr Adel Baluch is an NHS GP and Clinical Lead at Ada Health, where he combines his practical knowledge of medicine with his passion for technology to inform clinical validation research and feature development. Dr Baluch has served as clinical and educational supervisor at the London Deanery and as a governing board member for the Central London CCG. He is a member of the Royal College of Physicians of London.

Manreet Nijjar has trained as a Consultant in Infectious Diseases and General Medicine. He has over a decade's experience in frontline NHS services. He is the co-founder of truu and for the last 4 years he has been working locally, nationally and internationally creating a decentralised digital identify solution for healthcare workers. Truu believes this can only be achieved on open standards, interoperability and a multivendor ecosystem.
Adam is a medical oncologist in Bristol, and one of two CCIOs at GDE trust University Hospitals Bristol, working with System C . He has worked in a number of hospitals in the UK, New Zealand and Australia, and has a long standing interest in IT and its application to healthcare. He is in cohort 1 of the NHS Digital Academy.
Professor Shafi Ahmed is a multi award winning cancer surgeon, teacher, futurist, innovator, and entrepreneur. He is a 3x TEDx and has delivered over 250 international keynotes and is a faculty at Singularity University.
He has been awarded the accolade of the most watched surgeon in human history using augmented reality, virtual reality and social media to reach global audiences for his surgical training operations. He cofounded Medical Realities who released the worlds first VR Interactive Surgical Training Module.
Paul Altmann is Consultant Nephrologist at Oxford Radcliffe Hospitals. As a Nephrologist Paul continues to do one clinic per week and provides consultant cover for the renal service four weeks per year. Paul has played an increasingly central role in promoting both the Trust-wide and NHS informatics agenda. Paul has spearheaded several IT-enabled innovations at OUH and been at the forefront of the Trust's deployment of the Cerner Millennium EPR including electronic prescribing and medicines administration (ePMA) together with interfaces to pharmacy robotics, discharge planning and summary process and extensive decision support and structured clinical documentation.

Phillipa qualified in 1994 as an Occupational therapist, having many roles in a variety of settings in the NHS culminating clinically to Therapy Manager in 2012. In 2013 Phillipa became a CCIO and in 2015 made the transition from CCIO to CIO. Phillipa is a member of the Klas Advisory Board, North West ISDN Strategy Board and Future Leaders Steering Group. She is passionate about driving professionalism in informatics, multi-agency partnerships, sharing best practice and innovation. By empowering clinical led engagement and delivery in IT programmes, she aims to secure adoption and engagement of stakeholders, ultimately enhancing better patient care and user experience. She was voted by her peers as Digital Health CIO of the year 2018.

Nigel joined Frimley Health NHS Foundation Trust as their Director of Finance and IM&T in August 2017. He has been working in the NHS since 2002 having started his career with Oxfordshire County Council before a spell in the private sector working for the business process outsourcing firm Liberata. He is heavily involved in working with colleagues across the Frimley Health Integrated Care System, and leads the 'Connected Care' IT interoperability project within the Frimley System which is enabling the sharing of patient records between primary, secondary and social care.
A GP retired after 30 years, currently working as Senior Clinical Research Fellow in Faculty of Health and Medical Sciences, University of Surrey, involved in providing advice and teaching around clinical informatics and in research using GP data. Dr Williams is a past chair of the Joint GP IT Committee and was previously clinical adviser to PRIMIS+ and more recently national clinical safety lead to the GP2GP record transfer project, which has led to the safe transfer of the full electronic patient record now being the norm in England, when patients change practices.
Rachel Dunscombe is the Director of Salford Royal / NCA Group and was appointed as CEO of the NHS Digital Academy. She is working on new research studies to follow the Salford Lung Study and is a member of the KLAS research advisory board. As part of her role at Salford Group she has delivered the Global Digital Exemplar and two NHS Vanguards. She is also an Ambassador for the ECHAlliance / Digital Health Society and an ambassador for CHIME the professional body for CIOs.
A consultant cardiologist in London. He studied medicine at Cambridge University, returned there for a PhD and was a visiting fellow at Yale. After specialist training in the UK, he undertook a prestigious interventional cardiology fellowship in Milan. He is active in research and training, including national and international courses and conferences. He has director level NHS experience with responsibility for budgets over £100m, 1500 staff and accountability for finance, performance, quality, governance and outcomes.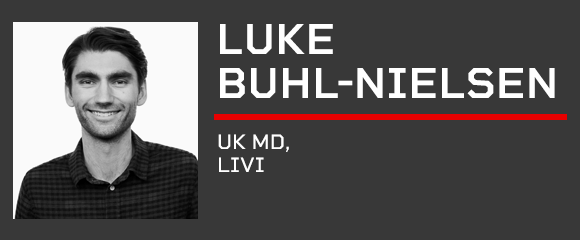 Luke is the Country Director for LIVI in the UK, Europe's largest digital healthcare provider. Operating in Sweden, Norway, France and the UK, the company has delivered over 700,000+ consultations and provides almost 4% of primary care services in Sweden. Partnering with the NHS, LIVI are aiming to fundamentally change how healthcare is delivered in the UK.
A native of San Antonio, Texas, Russell P. Branzell is the CEO and president of the College of Healthcare Information Executives (CHIME) and its affiliate associations. Prior to joining CHIME in April 2013, he served as CEO of the Colorado Health Medical Group. Branzell served on active duty in the United States Air Force and retired from the Air Force Reserves in 2008. While on active duty, he served in numerous healthcare administration positions, including CIO for the Air Mobility Command Surgeon General's Office.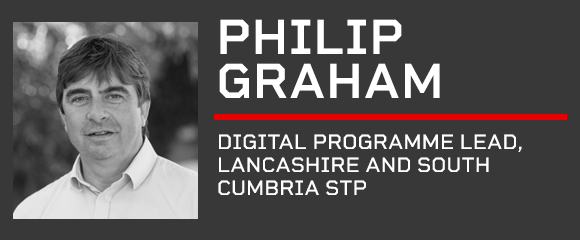 Philip Graham is the Digital Programme Lead at Lancashire and South Cumbria STP and has been in this post on secondment since June 2017. Previously Philip was the Health Informatics Programme Director at Blackpool Teaching Hospitals NHS Foundation Trust. Philip has held senior posts throughout Digital Health, including CIO equivalent, for over 15 years and has also managed an operational Division of the Blackpool Teaching Hospitals NHS Foundation Trust as an Associate Director of Operations.
Radiologist at Sandwell and West Birmingham Hospitals NHS Trust. Interests include development of anonymised electronic radiology teaching cases for use in case based teaching and helping trainees prepare for exams. Recently joined the RCR's Radiology Informatics Committee as a co-opted member with expertise in production of anonymised radiology teaching files.
As lead for the Digital Imaging Image Exchange Portal session, Nick will describe the critical impact image sharing has on the delivery of modern patient care before opening the discussion to all comers, focussing on what the future may bring.
John Davies leads the UK&I Healthcare team at Amazon Web Services. He and his team work with both NHS Trusts and Private Sector Healthcare organisations to help unlock digital innovation. He is especially passionate about the opportunities that AI and Cloud computing at scale can bring to improved health outcomes.
Ben Bridgewater is Chief Executive of Health Innovation Manchester, an academic health science system that brings together health, academia and industry. The mission is to accelerate innovation into practice at pace and scale, so to transform the lives of Greater Manchester's 2.8 million citizens. He is a leading expert on health informatics, national clinical audit, clinical governance, healthcare transparency, patient experience measurement and digital transformation in healthcare.

Stephen has a PhD in Neuronal Gene Expression and approximately 8 years in a research environment. Stephen joined Pfizer Pharmaceuticals in 1997. Several years later he relocated to Connecticut USA and moved into a leadership role within development informatics/knowledge management. He relocated back to the UK in 2009 as CIO for Wrightington Wigan and Leigh NHS Foundation Trust.
Jeremy was appointed Professor of Digital Healthcare and Director of the Wessex Institute in Southampton in Jan 2016. Jeremy's role is to lead the RoR programme, strengthen research linkages between the Institute and other organisations and to continue a digital health research programme. He is also Clinical Adviser on New Technologies to the Royal College of Physicians.
Hugh has spent over a decade building enduring partnerships around the world. Before becoming CEO of Oxehealth, he co-founded Xinfu, a disruptive CEO advisory business, and grew it to serve large listed clients from offices in London and Beijing. Hugh trained as a strategy consultant and holds a Master's degree in Law from the University of Cambridge.
Nick is a highly experienced healthcare professional with considerable IT knowledge and experience across the healthcare continuum both within and outside of the NHS. In addition to Clinical and Management roles in the NHS he has held senior product and commercial positions with some of the largest, most well-known and respected Health IT companies in the world.
Charles has a background in digital health, working in both public & private sectors. His recent work has centred on the regulation & assessment of mHealth apps. He is Managing Director of the Digital Health & Care Alliance (DHACA), a Contributing Editor to www.telecareaware.com, a Special Adviser to both NICE & the CQC, organiser of the London Health Technology Forum, and Past President of the Royal Society of Medicine's Telemedicine & eHealth Section. He consults for Humetrix Inc on app-related matters. He chairs Citizens Online, the digital inclusion charity.
Linking regional and local teams to digital product and standard teams nationally to incorporate user-requirements into digital strategy development and product backlogs. Background in operations and entrepreneurship in paediatric patient communications and digital tools. BSc. Biomedical Science; MSc. International Health Policy with a focus on digital and global health.
Professor Joe Harrison has been a Chief Executive for nearly 8 years and joined Milton Keynes University Hospital NHS Foundation Trust as Chief Executive over five years ago. MKUH is an acute hospital serving a fast growing population of 320,000 and employing over 4,500 staff. Joe's focus at MKUH has been on improving patient safety, experience and clinical effectiveness, and supporting innovative digital solutions to help improve clinical and operational effectiveness.

Cleveland, Director of Cloud at UKCloud Health having recently joined their from NHS Digital where he lead as Programme Director a number of National Programmes including NHS Choices and NHSmail in addition to leading NHS Digital's horizon scanning on market innovation nationally and internationally. In his Cloud address Cleveland will discuss about the opportunities, benefits, challenges on the 'journey to cloud' highlighting some recent NHS examples.

Helen is Assistant Director of Nursing (Informatics), a strategic role working across the organisation providing clinical leadership for all aspects of informatics, including implementation and use of the electronic patient record, Epic. Helen is passionate about using technology to support the delivery of high quality, evidenced based nursing care and empower patients in managing their own health.

Vasco Antunes Pereira is Chief Executive Officer, Lusíadas Saúde – a Portuguese private healthcare group integrated in UnitedHealth Group, with private hospitals and clinics and a PPP hospital. As part of his role, Vasco oversees all operations and businesses for Lusíadas Saúde. Previously Vasco served as a Chief Executive Officer at Hospital de Cascais and Executive Board Member at Lusíadas.
Mike Jones is a Senior Research Director with Gartner Inc. His focus is on providing strategic advice and guidance to healthcare organisations across the globe on digitally enabled business strategy and operating models. Prior to joining Gartner, he worked at Executive level in various organisations as CIO. He has also lead large scale implementations of EHR, HIE, Imaging and Telehealth clinical solutions. His professional background is in public health, epidemiology, enterprise architecture and IT.
Jackie joined Calderdale & Huddersfield NHS Foundation Trust ten years ago and has worked in a number of leadership roles, most recently as Executive Director of Nursing. She previously worked in a role that led the Trust's modernisation, transformation agenda. She won the award for her exemplary work around digital transformation and EPR introduction both at Calderdale & Huddersfield and Bradford Teaching Hospitals simultaneously.
Ade Byrne is the influential chair of the Health CIO Network and CIO at University Hospital Southampton NHS FT, one of the acute GDEs. Speaking in the EPR 2.0 and Open Platforms session of the Rewired Clinical Software track, Ade will highlight UHS's work pioneering open platform PHR.
Stephen Docherty is chair of the London CIO Council and CIO at SLAM, one of the leading mental health GDEs. In his Rewired presentation, as part of the EPR 2.0 and Open Platforms session of the Clinical Software track, Stephen will argue the case for open platforms in mental health.
Dr Séamus O'Neill, is the CEO of the North East Academic Health Science Network and newly appointed chair of the National AHSN Network. In his Rewired Integrated Care address, Séamus will explore what the NHS needs to learn from the life sciences sector to build a culture and regulatory environment to support digital health innovation.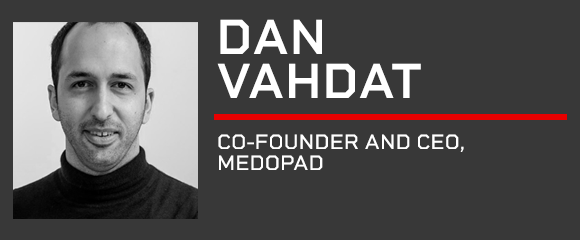 Dan Vahdat is co-founder of UK digital health start-up Medopad. Already big in Singapore and China, KPMG has described the company as a $1 billion unicorn in the making. Dan will share with the Rewired audience how Medopad aims to provide digital tools that help people live longer, so they can continue to contribute to society in meaningful ways.
Dr Mohammad Al-Ubaydli is the founder & CEO of award-winning personal health records pioneer Patients Know Best. Mo has championed placing patients in control of who can access their records and believes that a tipping point is now been reached. At Rewired he will outline the financial and clinical case for digital channel shift at scale.
At the Rewired Leadership Summit, Molly Gilmartin will reveal the challenges of future digital health leaders like herself. She is an NHS England Clinical Entrepreneur, currently Head of Growth & Engagement at Induction Healthcare. Molly has been involved in national service creation & development and co-founded Applican which works with IntoUniversity & the RSM to provide digital tools to support students applying to medical school from the most disadvantaged areas of the UK.
Dr Christina Messiou is an oncology radiologist working at the Royal Marsden specialising in the imaging of myeloma, melanoma and soft tissue sarcoma. In her presentation in the Rewired AI and Analytics conference she will set out the potential of AI to improve the productivity of body MRI scanning, and deliver benefits to patients. Dr Messiou will outline the joint MALAMA research programme between the Royal Marsden and Imperial.
Appointed national CCIO for health and care in February 2018, Dr Simon Eccles is the most senior CCIO in England and key national leader on digital health. He remains a practicing consultant in emergency medicine at Guy's and St Thomas' and clinical director for urgent and emergency care across London. In his opening keynote to the Rewired Leadership Summit, Dr Eccles will share key insights from his first year as national CCIO.
Following a successful career in the life sciences industry George Freeman MP (Mid Norfolk), became the UK's first Minister for Life Sciences, with responsibility for digital health policy between 2014-2016. He currently chairs the Prime Minister's Conservative Policy Forum and founded both the 2020 Group of Conservative MPs, and the Big Tent Ideas Festival.
Beverley Bryant, the COO at Systems C, was the former director of digital transformation at NHS Digital and director of digital technology at NHS England, where she led the Tech Fund initiatives. Beverley will bring her wealth of insight and rich experience to Rewired and provide her long-view of the key factors driving digital health development.
Dr Harpreet Sood is associate CCIO at NHS England, a practicing doctor, former senior fellow to Simon Stevens, and has led the establishment of the NHS Digital Academy. In his Rewired session Harpreet will explore the disturbing rise of clinician burnout, as an unintended consequence of healthcare digitisation. Harpreet will explore the causes and suggest measures the NHS can take to avoid burnout.
Professor Neil Sebire is Chief Research Information Officer and Director of Great Ormond Street Hospital's ground-breaking new digital research and innovation unit DRIVE. Through collaboration with industry, researchers and clinicians DRIVE aims to transform the use of digital technologies in healthcare to benefit patients. In his Rewired AI and Analytics address Neil will explore the potential to use AI.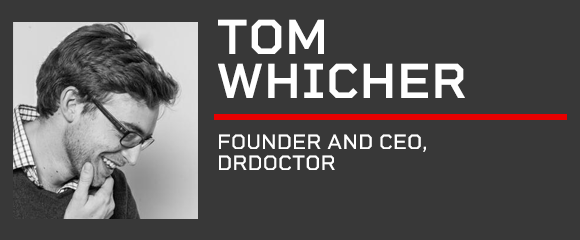 Tom is an NHS Innovation Fellow and the founder of DrDoctor, he will use his Rewired address to advise how a pragmatic, common-sense approach to digital, based on partnership with digital health start-ups, can help trusts achieve essential bankable savings and a better patient experience. DrDoctor is one of the success stories of NHS efforts to support start-ups and Tom will share his insight to the essentials of successful partnerships on digital health.
Digital Health Rewired is the new event connecting health IT leaders with the latest digital health innovations. The two-day conference and expo is delivered by Digital Health.
Leadership Summit Sponsor