Before the pandemic, many people had barely heard of Virtual Wards. Now they are well and truly on the national agenda. Adrian Flowerday, founder of Docobo (part of the Care Alliance, co-headline sponsor of Digital Health Rewired 2022) explains why – and how they will play a key part in the UK's recovery.

Docobo can be found at Stand B6, with the System C & Graphnet Care Alliance.

Tell us about the need for Virtual Wards, Adrian?


As the NHS enters a post COVID recovery phase, there's a real and urgent need for the NHS to free up hospital beds. NHS England has asked for the equivalent of 5,000 additional hospital beds in its 2022/23 priorities and operational planning guidance, with funding to support it. Integrated Care Systems (ICSs) will be accountable for the provision of this new way of working.

Virtual Wards are an effective way of taking patient care out of the hospital, while enabling patients to be monitored once they have been discharged earlier from hospital and back in their own homes. Digital remote monitoring is the enabler that allows patient recorded data to be safely and securely collected and presented to hospital staff. To date, the focus has been on COVID Virtual wards, and that's where we've been doing lots of our work since the beginning of the pandemic. However, with this early experience and development of operating procedures, we are now seeing the principle being applied to other clinical pathways, such as asthma, pneumonia, and heart failure. It's great to see that there is national recognition for the need for Virtual Wards and we've been working with Liverpool on these since early on in the pandemic.

 In the UK, remote monitoring has seen rapid growth and adoption, due in part to generous funding by NHSX, who have not only funded systems to adopt remote monitoring but have also been foundational in sharing best practice and supporting project implementation. They have also implemented the Digital Health Partnership Award to help NHS organisations in England bid for funding to speed up adoption of digital health and to support patients with long term conditions to remotely monitor their health at home or in the community with digital products.

Can you talk us through what a Virtual Ward is?

Yes of course. Virtual Wards mean that patients are still under the care of a hospital but carry out intense monitoring (including blood oxygen levels and blood sugars levels etc) while at home. Data, such as vital signs and symptoms, is collected by patients in their own homes, and fed back via a medical device or apps running on Android and iOS platforms.

For COVID Virtual Wards, daily virtual ward rounds on COVID patients at home are carried out by consultants, who assess patient observations including blood oxygen levels, blood pressure, ketones, and blood sugars, among other measurements. This intense monitoring picks up any deterioration in patients' conditions, as these are flagged up, and appropriate medical care can be provided quickly and efficiently. It also means that when the patient's condition improves, they can be 'virtually' discharged back to the primary care team, where they can continue to be monitored or discharged as appropriate. Virtual Wards essentially free up hospital beds and means that patients can be monitored and cared for in their own homes.

What do Trusts need to ensure Virtual Wards are successful?

The concept of 'wards without walls' is relatively simple. However, the logistics of carrying out remote monitoring, coordinating different specialists, and liaising with others that may be involved (GPs, community care teams, district nurses, mental health, social care) can be more complex.

For Virtual Wards to work, NHS organisations need:

Access to remote monitoring equipment to cover different care settings and conditions – oximeters, blood pressure monitors, glucometers etc.
Reliable internet connections to connect to those devices.
A communication platform that allows interaction between the patient and the clinicians, ensuring that they feel connected and cared for, despite being at home.
A good electronic patient record to capture the information and ensure that it is visible to all of the professionals involved in that person's care.
Shared care record and population health management systems to identify and group patients that would benefit from being cared for at home.

Do you have any examples of Trusts that are doing it well?

I can think of a few, but Liverpool is a region that immediately springs to mind. They have run multiple remote monitoring initiatives, which have seen huge value. In 2021, for example, patients in Merseyside were cared for on their own 'Covid Virtual Ward' run by a collaboration of Mersey Care NHS Foundation Trust and Liverpool University Hospitals NHS Foundation Trust (LUHFT).

The wards were used to monitor patients who had been discharged but were still under the care of a hospital. Consultants undertook daily virtual ward rounds assessing patient observations, which included blood oxygen levels, blood sugars, ketones etc. Readings were submitted by patients using a Docobo Careportal® (a tablet-like medical device).

According to the Trusts, this helped reduce pressure on hospital beds, and with monitoring of vital signs in the community it was possible for clinicians to remotely observe patients or any clinical deterioration, with the option to review in ambulatory care as necessary.

How can we ensure the right people are being selected for Virtual Wards and remote monitoring?

Even if you put the best plans in place to roll out a Virtual Ward or to monitor long term conditions, one of the challenges is finding the right cohorts of people in order to get the right return on investment (tangible improvements, such as reduced admissions and a better patient experience). Population health and shared record solutions, which are becoming increasingly widespread, can be used to identify patients that would benefit from remote monitoring at home – a technique known as precision cohorting.  By using data from all care settings, Trusts can improve on more basic selection methods such as national clinically vulnerable lists. I can foresee these tools playing an increasingly important role over the coming years.

What do you see as the future of Virtual Wards?

 Virtual Wards, along with remote monitoring of long term conditions in the community, are being pushed from the top down. The expansion and continued rollout of virtual wards is one of the top priorities across the NHS for 2022 and beyond, helping to shift care safely from busy hospitals into patients' homes. When you look beyond the Acute setting, around 2-4% of the population have a level of severity in their chronic conditions, where remote monitoring, properly provided, can have a significant effect in reducing health care utilisation, such as 999, ED and emergency admissions.

Virtual Wards have the potential to completely transform the way that hospitals function. Rather than building new hospitals we could be looking at condensing them into something very different. This can already be seen in builds like the Royal Liverpool Hospital, which will have 20% fewer beds than the one it is replacing (the funds that have been saved are being channelled into community teams and remote monitoring instead).

The exciting thing about Virtual Wards, is that the possibilities are endless. Whereas the focus is currently on COVID Virtual Wards, there are no end of conditions that can be managed effectively from home, which will improve both outcomes for patients being treated in the comfort of their own home and avoid the need for countless trips to hospitals or clinics which could be avoided using remote monitoring. This really is a glimpse into the future, where seamlessly integrated care happens from home to hospital.

Other confirmed Rewired 2022 speakers include: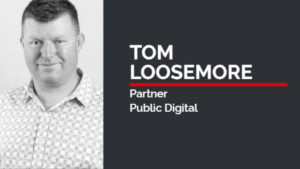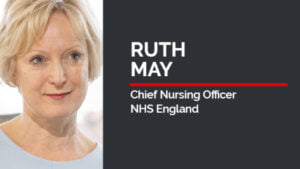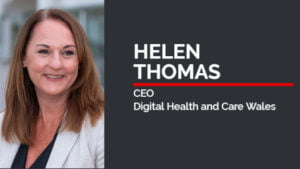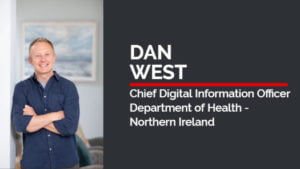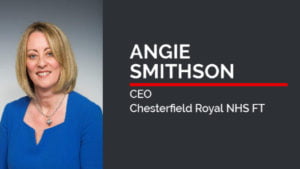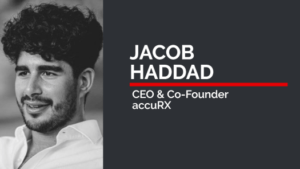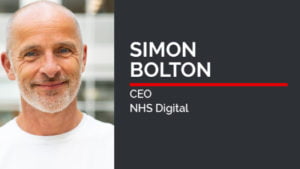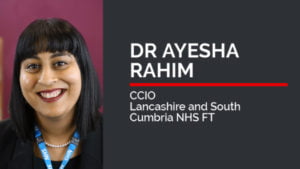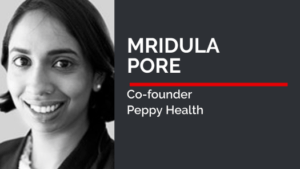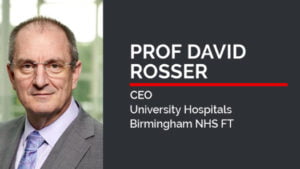 Sign up to the Digital Health Rewired Newsletter